Herts Nurse Convicted Of Unlawful Patient Killing
14 December 2016, 19:32 | Updated: 14 December 2016, 19:37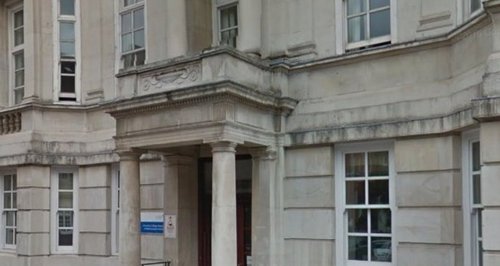 A nurse from Stevenage, who used the wrong type of blood during a transfusion which killed a patient in her care has been convicted following a trial.
Lea Ledesma, 49, of Stevenage, was found guilty at Southwark Crown Court today (Weds Dec 14) of unlawfully killing Ali Huseyin, 76, by gross negligence.
The court heard how Mr Huseyin had been taken to the intensive care unit at the London Heart Hospital following a heart bypass operation on 6 May 2014.
Mr Huseyin's surgery had been straightforward and without complications, and he had been transferred to the unit to recover.
The patient needed several blood transfusions, and during one, Ledesma was authorised to obtain the blood which was stored in a secure vending style machine, known as a HemoSafe - the blood can only be obtained by using a patient's unique reference number.
Usually this is done by scanning a barcode from the medical records. However, if those records cannot be accessed, the unique code can be manually entered into the machine to obtain the unit of blood.
Bbag did not match the details of her patient
On this morning, Ledesma wrote what she thought was the correct code on her hand before going to the machine. However, there was a patient also on the ward with a similar surname and Ledesma had mistakenly obtained his details.
When obtaining the blood there still should have been sufficient checks to prevent the incorrect blood being obtained. Ledesma noticed the name on the blood bag did not match the details of her patient.
She thought that the patient may have another name so continued.
Ledesma asked Mr Huseyin to confirm his date of birth which would have confirmed the blood obtained from the machine was not for him. However, when he stated this information Ledesma was looking at the wristband on his arm instead of the blood.
Ledesma then noted the unique patient number did not match and raised this with a senior colleague who advised the transfusion should not be carried out using that blood and Ledesma should check to ensure her patient's details had been recorded correctly.
Ledesma went to a computer to check the details but did so against the incorrect records. Believing she had the correct blood she proceeded to carry out the transfusion. Mr Huseyin was blood group O while the blood being transfused was blood group AB.
Shortly after the transfusion Mr Huseyin's condition began to deteriorate and he was rushed away for surgery. It was only an hour later; at around midday that Ledesma confessed that she had administered the wrong blood to Mr Huseyin.
She lied and had tried to lay blame for the mistake elsewhere, blaming others.
Mr Huseyin died later that evening.
Ledesma will be sentenced in February.