Hinchingbrooke: £6m Awarded In NHS Settlement
17 July 2018, 14:31 | Updated: 17 July 2018, 19:16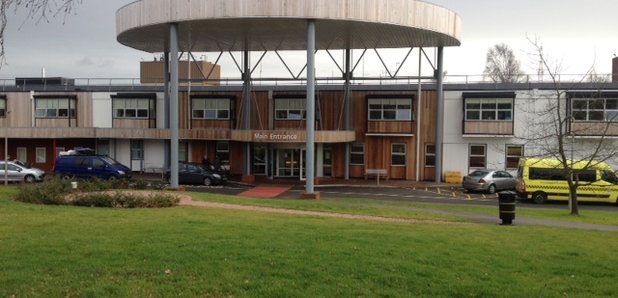 A "sociable little girl" who has modelled for Boden is set to receive a multi-million pound NHS payout for injuries she suffered during her traumatic birth at Hinchingbrooke Hospital.
Holly Greenhow, now 12, was deprived of oxygen for 35 minutes during her birth at Hinchingbrooke, Huntingdon, in November 2005.

As a result of her injuries Holly, with her mother Fiona, 46, father Paul, 50 and her 14 year-old brother Oliver, was left with cerebral palsy and needs round-the-clock care.

Through her mother, she sued the NHS Trust running Hinchingbrooke, which agreed to settle the case.

Speaking after the settlement was approved at the High Court, Mrs Greenhow said:

"It's quite a surreal feeling now, that the case is now finally over. It's a fight that has taken just over 12 years - if you had told me at the beginning it would have taken this long I don't think I would have believed you.

It's a good feeling to know that the fight is now over and that Holly will be financially secure in the future and her brother Oliver will not have to feel responsible to look after her. I really hope that she will be able to live independently, with the support of carers, and lead a fulfilled life."

She said the case had taken "a lot of time and emotional energy", adding: "No amount of money or apology will ever bring back what we should have had with Holly.

"It has changed all of our lives and there isn't a day that goes by that I do not regret what happened the day she was born."

In spite of Holly's difficulties, her mother said she has a "wonderful personality and great sense of humour".

She said:

"She is a very sociable little girl and can light up any room with her smile and infectious laugh, however at the same time she is incredibly strong-willed and will not give up until she is understood.

She enjoys being in other people's company as it is almost impossible for her to entertain herself.

As technology develops I hope her future means she will not be trapped in her own body so that she can communicate freely which might encourage more people to want to connect with her."

Mrs Greenhow said she hopes Holly, who has been modelling since she was eight and has featured in campaigns for Boden and Tesco, is an "advocate" for models with disabilities.

She said:

"I have been really supportive of the modelling for Holly as I want her to be an advocate for models with disabilities and at the same time it gives her an opportunity to do something different."

Holly has previously undergone stem cell treatment in the US and her mother said she plans to return later in the year for further therapy as there had been "positive changes".

The settlement was approved by Judge David Pittaway QC at the High Court in London and is made up of £6.4m plus annual payments of between £110,000 and £200,000.

The money will pay for the care and treatment Holly needs for the rest of her life.

Speaking to Mrs Greenhow, Judge Pittaway said:

"None of us can really understand or appreciate what it is like to have the 24-hour care of a child like Holly, and it is always with great admiration we from the outside look on what you do.

The damages that have been recovered will enable all of you, particularly Holly, to have a much better quality of life and, for you and your husband, a certainty there will always be money available to look after Holly for the rest of her life.

I wish you well for the future."
Dr Kanchan Rege, Medical Director of the North West Anglia NHS Trust said:

"We can confirm that the Court has recently approved a settlement relating to a long-running case involving a birth injury at Hinchingbrooke Hospital.

The care received was investigated in detail but due to patient confidentiality we are unable to provide further information about the case."