Historic England Consider Wolverton Appeal
3 August 2018, 11:32 | Updated: 3 August 2018, 11:41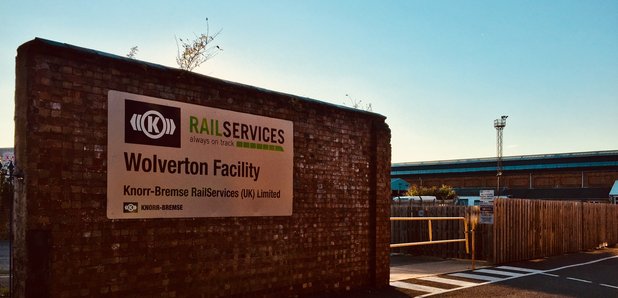 A body designed to look after the nation's heritage says it may consider appealing against a High Court judgement that backs Milton Keynes Council allowing what's left of the Wolverton's Railway Works to be turned to housing.
Historic England says the site is vitally important to the distinctive character of the town.

In a statement they say: "We are disappointed with the judge's decision and are now considering an appeal. The historic buildings of Wolverton Railway Works are vitally important to the distinctive character of the town.

At the very least, rather than being almost entirely demolished, more of the buildings deserve to be found new uses so that Wolverton keeps its sense of place."

Council Leader Peter Marland says the buildings are in a dangerous state and that Historic England should instead sit down with the developers to preserve what's left as much as possible.

"Milton Keynes Council is responsible for making the decision on the Wolverton Works site, but we are not the land owner or applicant, and the Planning Committee needs to make decisions based on the law" Mr Marland said.

He added:
"Wolverton is my ward and I care deeply about the works, as ward councillor I have tried to moderate and improve the designs the land owner has put forward, and I'm first to agree they are not what I'd have ideally liked, but let's be clear as well as being historic there are still jobs on the site which need modern buildings.

The works are not just history, they still exist and we need to make sure they continue to exist into the future. Historic England have now failed in the High Court, they have failed with an application to the Secretary of State to "call in" the decision and they have failed to engage constructively at all with reality."