Herts & Beds Hospitals Supplied By Contamined Baby Feeds
31 October 2018, 16:45 | Updated: 31 October 2018, 16:47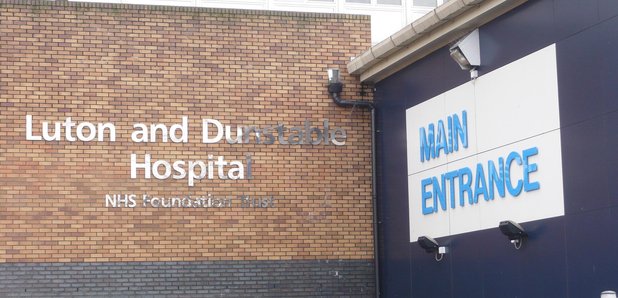 It's been caimed that the Luton & Dunstable Hospital and the Lister Hospital in Stevenage were supplied with contaminated feed for premature babies.
The drugs company ITH Pharma in North London is today facing criminal prosecution over the supply of contaminated feed for premature babies to the two hospitals, along with one in Dudley in the West Midlands, the Rosie Maternity in Cambridge, and St Thomas' in London.
20 infants across the hospitals affected needed treatment after contracting blood poisoning in 2014 - sparking the Met Police investigation; one baby died in Cambridge and two in London.
One of the deaths, that of 9 day-old Yousef Al-Kharboush was found to be linked to the feed, while the other two fatalities were found not to be linked to the product, although the fluid provided for them was allegedly contaminated.
ITH Pharma has released this statement:
"As founders of ITH we have every sympathy for all the families affected, regardless of the cause. However, we are disappointed by the decision to charge the company and will vigorously defend this case. It would not be appropriate to comment further at this stage."
Since 2008, ITH has manufactured more than 1.4-million components of total parenteral nutrition and is the sole commercial supplier of reactive feeding solutions to the NHS.
This product has helped thousands of extremely vulnerable infants survive premature and complex births. ITH imposes rigorous environmental monitoring on its manufacturing process.
The company has always had a strong relationship with the MHRA and continues to receive exemplary ratings for quality and safety."