Hundreds of Thousands Through LAA This Easter
30 March 2018, 07:15 | Updated: 30 March 2018, 07:18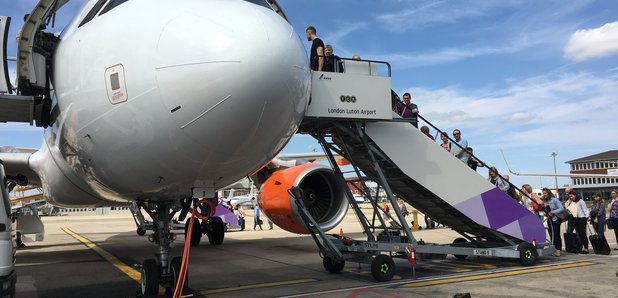 A 187,000 passengers fly or land there over the four-day weekend.
Luton Airport is expecting some 187,000 passengers through its gates this Easter weekend.
That is including departures and arrivals.
Heart spoke to Neil Bradford from the Airport, who has this message for passengers:
"Bare in mind that it is a busy time of the year for travelling. Make sure you plan your journey because it is going to be busy on the roads on the way to the airport, you allow enough time for those checks and [to make sure] you know the rules around liquids and hand luggage."
Luton say their average wait time at security is six minutes.
Today (Friday 30th) is going to be the busiest day for departures with tomorrow the busiest day overall.
And the most popular destinations for the Easter getaway this year?:
"This time of year is always popular with the Carnary Islands for those family holidays; the slightly further south destinations where you are guaranteed a bit of warmth. But our top five destinations for the Easter weekend are actually Amstedam, Budapest, Barcelona, Geneva and Faro in Portugal."
The aiport announced the launch of six new destinations this Easter weekend.
Travellers can now fly to Palermo (Italy), Genoa (Italy), Reus (Spain) and Dalaman (Turkey) with easyJet while Wizz Air have launched routes between LLA and Bratislava (Slovakia) and Bari (Italy).