Jambusting Cash For Milton Keynes & Luton
21 February 2017, 12:44 | Updated: 21 February 2017, 12:48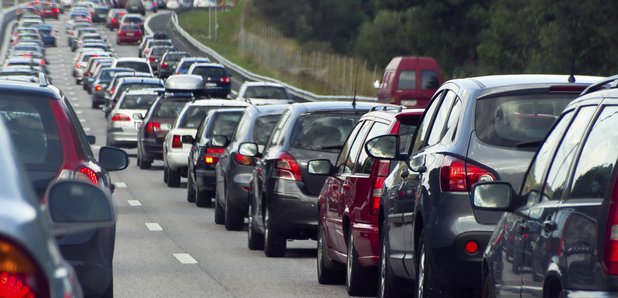 The Government has awarded £4m for tech projects to help cut congestion, speed up journeys and clean up the environment - with three projects in the East of England getting a total of £298,000.
Nineteen councils across England will receive between £50,000 and £300,000 each for their ideas to improve journeys through digital innovation.
The government money will be spent on developing cutting edge technology such as apps and sensors which can be used to cut congestion, improve parking in city centres and alert drivers when electric car charging points become available.
Roads Minister Andrew Jones, said:
"I congratulate today's winners for coming up with cutting-edge, innovative ideas that will transform journeys for passengers and motorists across the country. Technology is rapidly evolving and this important work shows that if we get it right, it can cut congestion, speed up journeys, clean up the environment, and improve accessibility."
EAST FUNDING
:: LUTON - £73,500 to collect live car park availability data and give straight to drivers to reduce congestion by reducing time looking for spaces.
:: MILTON KEYNES - £175,000 to provide real time information with cameras/sensors and 7 laser sensors at key junctions in Central Milton Keynes enabling monitoring of all available parking
:: PETERBOROUGH - £50,000 to provide Real time journey information for the visually impaired with a focus on visitors being able to access the new Royal National Institute for the Blind head offices in Peterborough