Judge: Beds Gran "Stupid" Over Child Welfare
28 February 2017, 14:55 | Updated: 28 February 2017, 15:04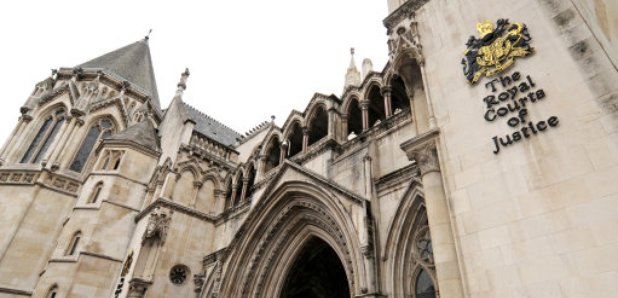 A 53 year-old Bedfordshire gran, who refused to help social workers trying to find her 3 year-old grandchild has been held in prison for two days.
Alison Moutiq who lives in the Bedford area, was arrested on Sunday and kept in custody - ahead of appearing at the High Court today.
The case centres on social workers who'd become concerned about her granddaughter, who we can't name for legal reasons, and a judge who said anyone with information about where she was must provide it - and they'd be in contempt of court if not.
The Council said as Mrs Moutiq refused to say where her granddaughter or her parents were she was in contempt and she was later arrested and held in custody.
Today, Mr Justice Peter Jackson concluded Mrs Moutiq, who had said she thought that social workers were a "waste of space", was not in contempt and should be released from custody.
He said he could not be certain that she had breached another judge's order by failing to provide information which might help social services staff at Bedford Borough Council trace the youngster
But he said she had been stupid and not behaved like a "responsible grandparent".
Mrs Moutiq, who was led through the courts complex in handcuffs by prison officers before appearing in court, was close to tears after the hearing.
"I'm not a criminal - I haven't even had a parking ticket," she said.
"I am just a loving grandmother. I know there are a lot of people in my situation."
Mr Justice Jackson said social workers had become concerned about the welfare of Mrs Moutiq's daughter's child - whose father is a former soldier. The youngster and his parents had disappeared.
Another judge had made any order requiring anyone with information to help.
Bedford council bosses had subsequently launched contempt proceedings - arguing Mrs Moutiq was in breach of that order.
Mr Justice Jackson was told how there was evidence that Mrs Moutiq had watched a television programme about an organisation which advised parents being investigated by social workers to take children abroad.
BROKEN BEYOND REPAIR
The judge heard that she had described the care system in England and Wales as "broken beyond repair"', said she did not want her grandchild to go into it and had said social workers were a "waste of space".
Mrs Moutiq had admitted telling her daughter to "get out". She had also refused to offer information to a social worker trying to find the child - but had said "good luck" before shutting the door.
"Her stupidity has got us to the current situation," said Mr Justice Jackson. "If she had behaved like a proper and responsible grandparent this situation would never have arisen. Look where we are now.
A 3 year-old child on the run and a grandparent (on remand) in prison."