Kettering Pedestrianisation Scheme
6 April 2015, 06:00
Works underway in Kettering on Northamptonshire's newest pedestrianisation scheme.
Rising bollards will be introduced at High Street, Meadow Road, Lower Street and Gold Street, with fixed bollards to be installed at the adjoining streets at Meeting Lane and Wadcroft Car Park.
The aim of this project is to:
Reduce traffic in High Street and Gold Street
Improve the pedestrian and shopping areas
Allow more events and markets to take place on the street
Encourage more on-street dining (a 'café culture')
Attract further private investment
The improvement works, when complete, will mean that High Street, Meadow Road, Lower Street and Gold Street will become fully pedestrianised during the shopping day - with deliveries only allowed outside of that core time period.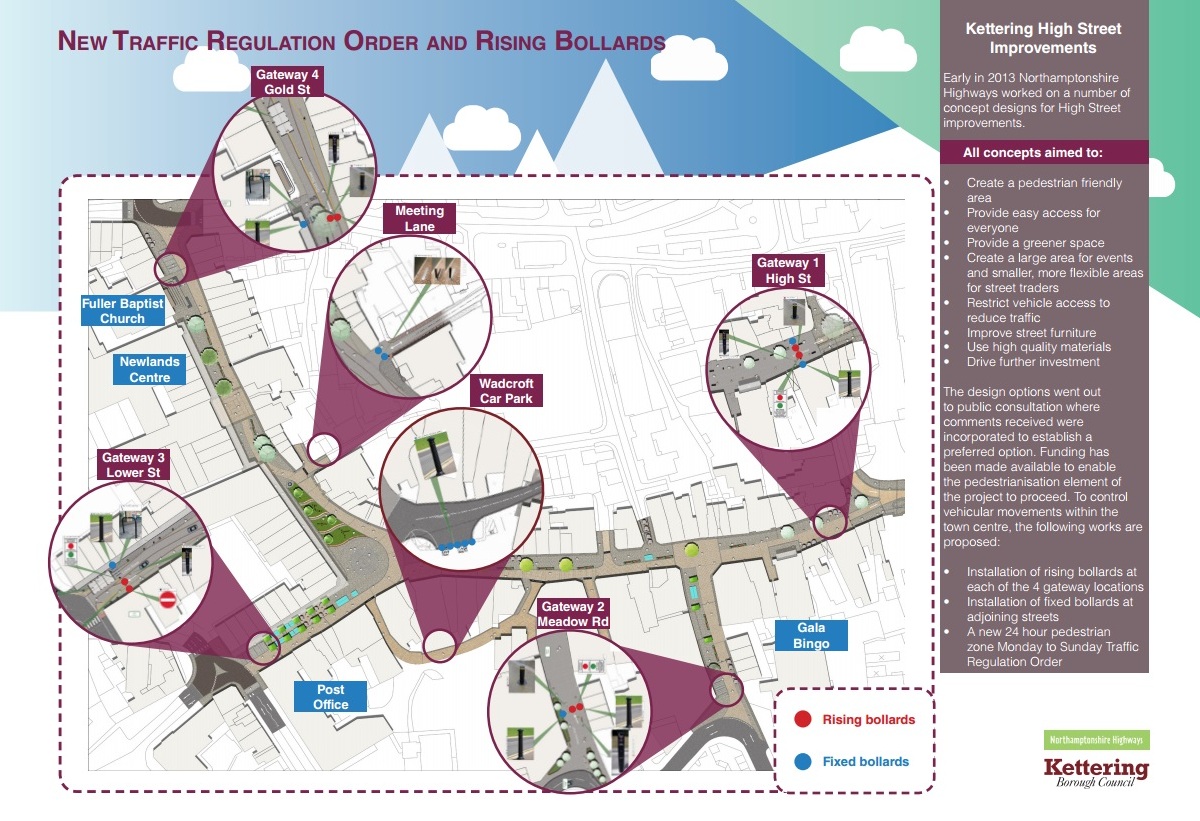 Similar schemes have shown themselves to be highly effective in the other towns where they have been implemented. Consultation carried out during 2013 and earlier this year showed a great deal of support from the community, with an emphasis on improved safety for shoppers.
Alex Jelley, Economic Regeneration Manager at Kettering Borough Council, said: "The latest set of improvements that will be made to Kettering's town centre will cause some inconvenience when they are taking place. They will however provide a much better shopping environment which I am sure will be welcomed by shoppers and shops alike."