Kettering's New Hospital Lounge
15 April 2016, 11:27 | Updated: 15 April 2016, 11:38
Kettering General Hospital has set up a new and improved ground floor patient discharge lounge with its own car parking.
The move has enabled the Trust to provide a better and more convenient environment for patients, relatives and staff.
Head of capacity Clare Beattie said:
"This area will be the key destination for all KGH patients being discharged.
We are very pleased to have such a large area for discharge because it enables us to move patients to it as early as possible on their day of discharge.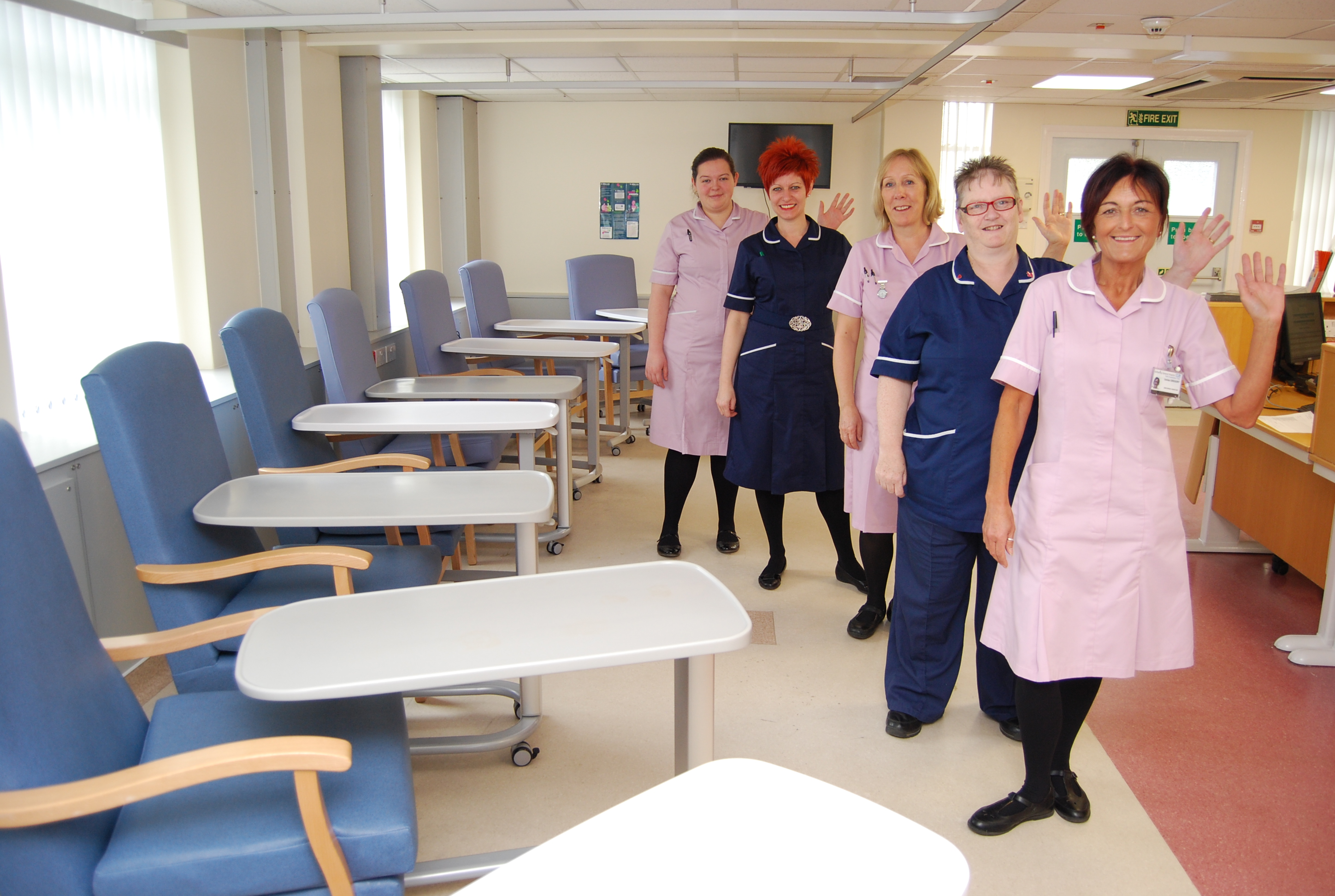 This helps us to free up beds our wards earlier and improve flow through and out of the hospital."
The Trust's existing Discharge Lounge has been relocated from Fotheringhay Ward on the top floor of the main ward block to a new ground floor location at the rear of the site in a former treatment area close to the Rothwell Road railway bridge entrance.
The new lounge has 12 chairs and four beds with privacy screening. The previous location on Fotheringhay Ward had eight chairs.
The new area also has a reception area, central ward station for good patient observation, a side room, improved toilets, three free dedicated parking spaces and its own ambulance bay.
The move itself happened on March 29 following appropriate refurbishment work of a former Renal Unit.
It is expected that the discharge lounge will be utilised by all patients being discharged from the hospital (except children) – about 30 people per day.