Knebworth Husband Jailed After Decades Of Abuse
20 February 2018, 18:26 | Updated: 20 February 2018, 18:30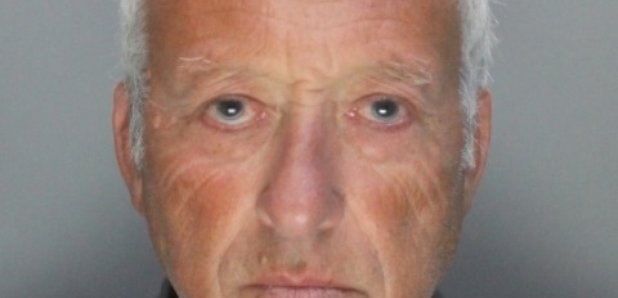 A former Knebworth man has been jailed for 14 months for domestic abuse offences spanning decades.
Clive Holmes, pleaded guilty to two counts of assault causing grievous bodily harm against his wife.
She had suffered a fall at the family home in September last year but was only reported to police by a family member.
It all stemmed from an argument about crumbs left on a table when Mr Holmes grabbed her around the neck and pushed her to the floor, causing her hip to break.
The 70 year-old left her there in pain without getting help, even kicking her broken leg several times in passing before finally throwing her phone at her so she could call family and neighbours for assistance.
Detectives from Hertfordshire Constabulary's Domestic Abuse Investigation and Safeguarding Unit investigated the incident.
They found that she had been living in fear of violence throughout their 47 year marriage.
Mr Holmes was sentenced to three years in custody at St Albans Crown Court but this was reduced because of his early guilty plea and having no previous convictions. He was also given an indefinite restraining order stopping him from contacting the victim, their children and grandchildren or attending Knebworth Cricket Club.
Detective Constable Andy Batey said:
"Holmes's wife is a victim of domestic abuse who lived in fear of violence for years. She told us how she had spent much of her married life covering up the evidence of his actions because of the shame she felt about her abusive marriage.
The physical and psychological impact on her continues to this day. She has walked with a limp since her injury in the 80s and has had to have surgery to replace her broken hip following the incident in September.
I would like to pay tribute to her bravery, despite the distress and anxiety she still feels about the abuse and the impact it has had on their family. When people report domestic abuse to us, our number one priority is to secure that person's safety. I hope Holmes's period in jail provides her with the space and freedom to start rebuilding her life.
This case and its outcome should serve as a positive message to victims of domestic abuse, no matter their age or how long the abuse has lasted. It is never too late to seek help and support to help you or a loved one escape an abusive relationship."
If you or someone you know is being affected by domestic abuse, please visit www.hertssunflower.org