Leighton Buzzard: Professional Golfer Was A Rapist
28 April 2017, 16:04 | Updated: 28 April 2017, 16:08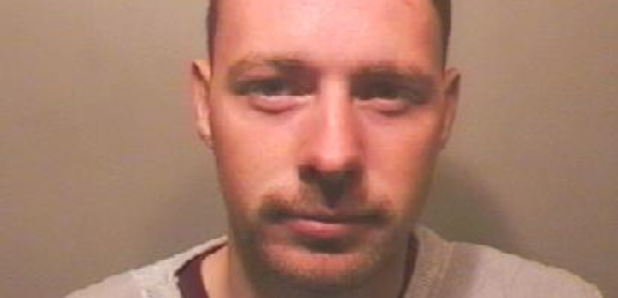 A professional golfer has been sentencing to a total of 14 and a half years in prison for sexually assaulting three young girls.
Gavin Samuels, 26, of Melfort Drive, Leighton Buzzard, was sentenced at Luton Crown Court today (Friday) after being found guilty of 10 sexual offences, including four of rape.
Samuels starting abusing one of his victims when she was just 12 years old - sexually assaulting her and raping her on several occasions.
Years later, he then befriended two other young girls, grooming them with countless messages over apps such as WhatsApp and Snapchat, before engaging in sexual activity with them, despite knowing they were under the age of consent.
In a victim personal statement read out at court, one of the victims explained how she was initially scared to speak out.
She said:
"I was afraid to tell others because of what they might think of me. I didn't know how to tell anyone for a long while so I kept it to myself.
Following this experience, I feel reassured that he will no longer abuse any more girls and I feel proud of myself and the others involved for having the courage to stand up to sexual abuse."
Samuels was convicted following two trials in August 2016 and February this year.
Detective Constable Ben Stone, investigating officer, said:
"I'm pleased that this dangerous sexual predator will be locked behind bars for a considerable amount of time.
Although the sentence cannot compensate for the anguish that his victims have suffered at his hands, I hope that it can bring them some level of closure, and I'd like to thank them for their incredible bravery in coming forward to reveal this abuse. I hope that it gives others the confidence in knowing that they do not have to suffer in silence - we will support them, and justice will be done."
Detective Inspector Grant Maxted, of the Bedfordshire Police Child Sexual Exploitation and Missing Investigation Team (CMIT), said:
"Samuels took advantage of the youth and naivety of his victims in a bid to sexually abuse them. He gave them gifts and items such as cigarettes in exchange for attention and sexual acts, as well as bombarding them with inappropriate messages.
This is child sexual exploitation (CSE) and it will not be tolerated in Bedfordshire. We have a dedicated unit to investigate those who attempt to take advantage of both boy and girls in this despicable way, and we are committed to bringing those responsible to justice while fully supporting all victims.
Everyone has a responsibility to help tackle CSE and I'd urge everyone to take a moment to learn about the signs so that you know what to look for, and if you have any concerns about inappropriate behaviour then please do report it."