Liam Hunt Murder - Family: "Ripped Apart"
21 February 2017, 19:09 | Updated: 21 February 2017, 19:13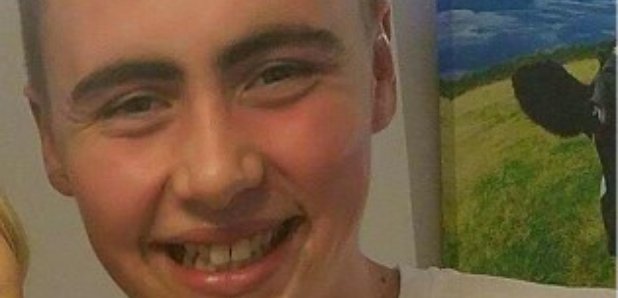 An 18 year-old man & four teenagers remanded in custody after appearing in Birmingham Crown Court, charged with Liam Hunt's murder a week ago today (14th February).
The four boys, who cannot be named for legal reasons, and 18 year-old James Dodd, of Sentinel Court, Camp Hill, are next set to appear at Northampton Crown Court on May 19 for a plea and trial hearing.
17 year-old Liam Hunt suffered fatal neck injuries at Arbury Court just off St Georges Street in the Semilong area of Northampton; he later died in hospital.
Liam's family have issued a statement tonight on the one week anniversary of his death.
"On the 14th February 2017 our beloved son Liam Hunt was murdered in Northampton. We as a family have been ripped apart. We are devastated and there is nothing but a massive void left in our lives.
Our boy was no angel but we loved him more than words can express. Liam did not deserve to die the way he did. No child should be taken from their family this way.
He was not only our son he was a brother grandson nephew and cousin. Liam had his entire life ahead of him until he was so cruelly taken from us.
We as a family ask to be left alone at this time. All we ask is that if anyone has seen or heard anything no matter how small or seemingly irrelevant please contact the police and help us get justice for Liam."
Marking one week since his murder, detectives and uniformed officers returned to the scene of the attack to speak with local residents.
Detective Inspector Phil Mills, said:
"It's now been one week since Liam died and I wanted to get our officers out there to show the community we are doing everything we can and to also remind people that although arrests have been made, we still need anyone with information to make contact with us via 101 or in confidence through Crimestoppers."