Lights Camera & Action for Daventry Cinema build
23 February 2019, 10:59 | Updated: 23 February 2019, 11:02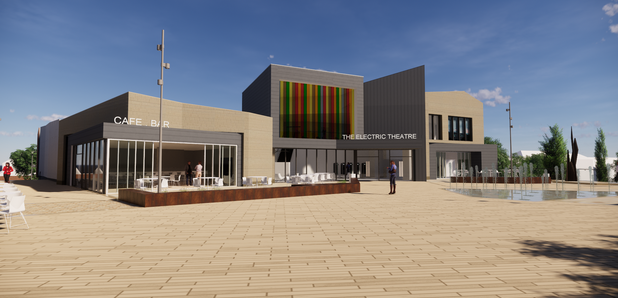 Ahead of the biggest Film Event in Los Angeles tomorrow night film-buffs in Daventry may feel they want to give an Oscar to local councillors after they've agreed to plans for a new 4-screen cinema.
Daventry District Council's (DDC) Planning Committee have approved the application for Mulberry Place, a four-screen cinema with two restaurants and public square on land north of High Street, Daventry.

Contractors Willmott Dixon will be able to start work on site this spring once Daventry library has relocated.

The library is due to move to modern new premises within the nearby Abbey building in St John's Square in April 2019 and demolition of the old library is expected to start in May, with work on the foundations and new cinema's structure to follow later in the summer.

Councillor David James, DDC's Economic, Regeneration and Employment Portfolio Holder, said:

"The plans for a new cinema and eateries are a popular choice among residents and it's great to see progress towards delivering this.

In the challenging retail climate, many town centres are adapting and evolving into thriving leisure destinations and this development will provide a new venue for people to socialise with their friends and family in the heart of Daventry."