LNER Train Sped 100mph Over Emergency Limit
27 November 2018, 12:45 | Updated: 27 November 2018, 12:48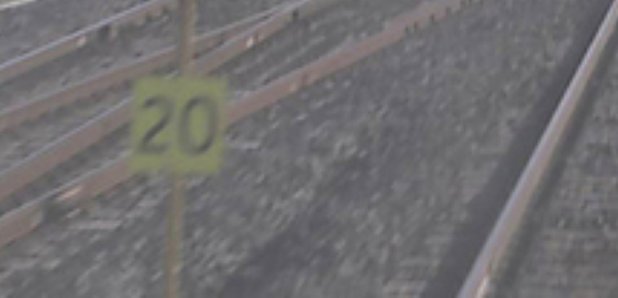 An investigation's begun into an LNER inter-city train, travelling at 100mph over an emergency speed limit.
The photo, courtesy of LNER, shows the 20mph zone for the emergency speed restriction when the Kings Cross bound train passed through Sandy in Bedfordshire on the Peterborough line.

It was travelling at around 193km/h (120mph) on 19th Oct 2018.

The emergency restriction had been brought in the previous day after track maintenance staff found a defect (a crack) in a crossing, part of a set of points.

The driver of the train had not received any notification of the existence of the emergency speed restriction prior to the journey.

No injuries were caused and no damage was recorded to the train, which continued to London King's Cross.

The Rail Accident Investigation Branch are investigating.