Local Police Recognised For Outstanding Efforts
14 October 2017, 08:51 | Updated: 14 October 2017, 08:56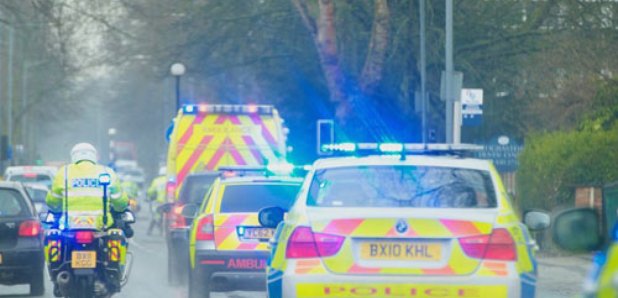 An investigation into a £1bn corruption scheme has won detectives at Thames Valley Police an award.
It's after the finest detectives have been recognised at a national awards ceremony held in Northampton.
A team of Thames Valley detectives won the Detective Investigation of the Year award for tracking down an organised crime group, which had profited in the region of £1bn from mass corruption, blackmail, conspiracy to defraud, fraudulent trading and money laundering.
The investigation uncovered how the gang had targeted a significant number of small businesses across the UK with victims losing their family businesses and homes as a result.
The team interviewed 424 people, gathered over 1,000 statements and more than 3,000 exhibits. Their expertise and resilience was tested further with the added complication of linking money and suspects across the UK, Europe and America. But their hard work and tenacity paid off, with six out of the seven defendants being found guilty and receiving sentences totalling 96 years.
Third place went to a team of detectives from Northamptonshire Police for their work on a historical sex crime review, Operation Zilch.
In the Smarter Detective Awards, Bedfordshire Police scooped second place thanks to DC Steven Tisseyre for his work on identifying suspects using drone technology to drop contraband in prison grounds.
Third place went to Acting DS Duncan Montague and DI Luke Whinnett from Hertfordshire Constabulary's Operation Tropic, for their contribution to tackling Human Trafficking.