London Midland Train Broke Emergency Speed Limit
6 October 2016, 11:52 | Updated: 6 October 2016, 11:55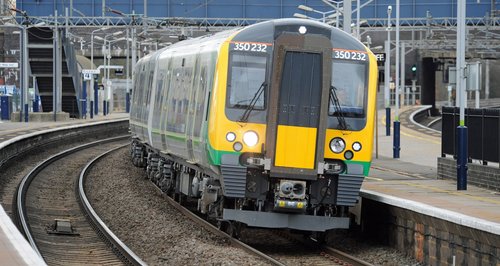 A commuter train from Bletchley to Euston, carrying around 2,000 passengers exceeded a speed limit by 70mph, according to an official report.
The London Midland train was travelling through Queen's Park in north-west London when the incident occurred, the Rail Accident Investigation Branch (RAIB) said.
Investigators said the number of passengers on board meant it had the potential to be "very serious".
The train was driven by one of London Midland's driver managers, who are responsible for managing groups of train drivers.
He had recently joined the company and was being assessed by another driver manager. Neither of them was aware a speed limit had been broken until they arrived at their final destination, London Euston.
An emergency 5mph limit had been imposed due to a crack in a set of points, but the driver sped through the area at 75mph.
The report stated that he did not slow down as he had "misunderstood" the location of the restriction in an email.
Details were also given on a notice where he arrived for work and trackside warnings were provided on the approach.
The speed limit was broken at 8.28am on Tuesday January 5 and the train involved was the 7.39am service from Bletchley.
No-one was injured, there was no further damage to the track and no impact on the train, which continued its journey to London Euston.
The RAIB made three recommendations to London Midland in a bid to enhance the training of driver managers, improve the communication of safety critical information and to implement a means of quickly identifying the driver of any train.
Three learning points were also identified concerning the importance of managers fully preparing before driving trains, the need for driving assessors to prepare as if they were driving the train and the use of unambiguous words in safety communications.