Lorry Driver Found Guilty After 8 People Died On M1
6 March 2018, 16:57 | Updated: 6 March 2018, 16:59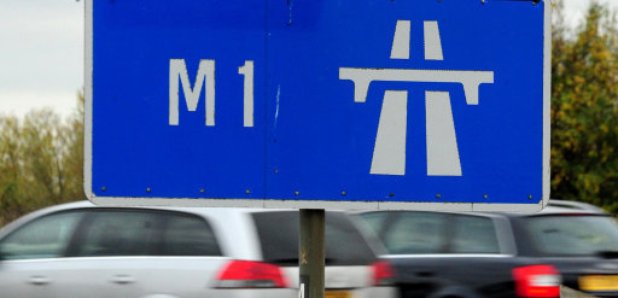 A lorry driver who was involved in a crash on the M1 near Milton Keynes which left 8 people dead has been convicted of causing death by dangerous driving.
32 year old Ryszard Masierak was found guilty on 8 counts of causing death by dangerous driving and four counts of causing serious injury by dangerous driving.
The jury took almost nine hours to reach their verdict.
His lorry was stationary in the slow lane of the M1 near Milton Keynes in the early hours of August 26th last year.
He'd been stationary for twelve minutes.
A mini-bus taking familes from Nottingham to Disneyland had come to a stop behind it and was waiting with their hazard lights on to pull out when a second lorry hit them.
The fatalities, six men and two women, were Cyriac Joseph, Panneerselvam Annamalai, Rishi Ranjeev Kumar, Vivek Baskaran, Lavanyalakshmi Seetharaman, Karthikeyan Pugalur Ramasubramanian, Subramaniyan Arachelvan and Tamilmani Arachelvan.
Four other minibus passengers, including a four-year-old girl, were seriously injured
The jury will continue their deliberations into the case of the driver of the second lorry tomorrow.