Love Is In The Air For Donuts In Bedford
14 February 2018, 15:00 | Updated: 15 February 2018, 11:42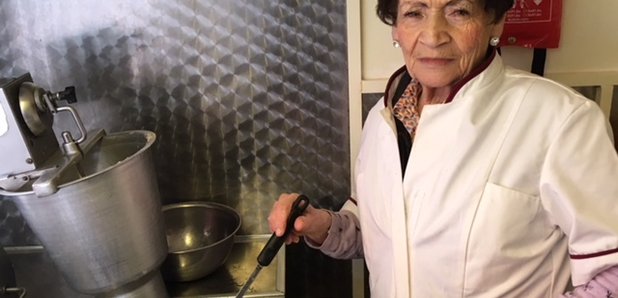 Never mind hearts and flowers - Bedford is more in love with DONUTS this Valentines' Day!
A petition to get an award for the town's legendary Dinky Donut Seller, Lina Ognissanti, has been signed more than 2,670 times!
Italian Lina, who's in her 70s, has been selling her wares on Midland Road, outside Marks and Spencer for the last 44 years.

Heart has been catching up with the man who started this petition. Sarkab Mahmood (pictured above, with Lina) is a business student from Bedford.
He told us: "Lina is known as the "Dinky Donut Lady by almost everyone here!
"Even people who've moved away from the town still remember her, from when they were little kids.
"She really deserves some recognition - and we just want something that we can remember her by from the council and for us Bedfordians"
Heart cheekily suggested a statue of Lina, on Midland Road near her distinctive red van!
Sarkab continued: "A statue would be amazing! That's a great idea to put forward."
Heart spent some time with Lina, and noticed exactly what Sarkub said. Everyone knows, and loves, this charismatic woman who has made Bedford her home.
She showed us some photos, of previous donut wagons, and her husband Antonio's old ice cream van.
Lina told us: "I don't need any help [running the stall]. I prefer to do it all myself!"
We stopped some of her customers for a quick word about the woman who Bedford would feel strange without.
They said: "She puts a smile on everyone's face. She's the heart of Bedfordshire."
"This lady's been around since I was a kid, and I'm about to turn 32! She's awesome!"
"She's part of the Bedford furniture. I can't eat her donuts any more though, because I'm diabetic!"
(We're not blaming the donuts!)
You can sign Sarkab's petition here: https://www.change.org/p/bedford-borough-council-give-the-dinky-donut-lady-an-award-or-recognition