Luton Attack: Two Men Jailed
26 June 2017, 14:13 | Updated: 26 June 2017, 14:31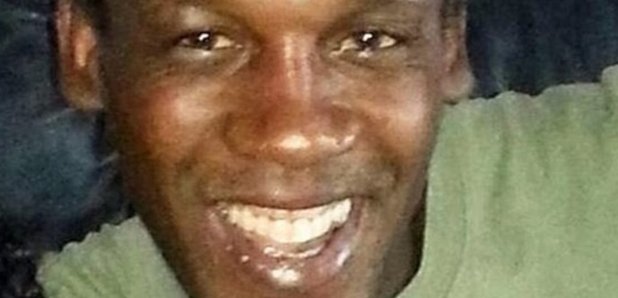 Two men who carried out a vicious assault on a man outside his flat which left him in a coma for 22 months were jailed today (Mon) for his murder and manslaughter.
Their victim, Henry Huggins, 48, never regained consciousness after he was punched to the ground and had his head stamped on.
The attack in August 2013 had left him in a "persistent vegetative state" and he died in June of 2015.
Today at Luton Crown Court, (26th June) Stewart Docherty, 42, was jailed for life after being found guilty earlier this month of the murder of Mr Huggins.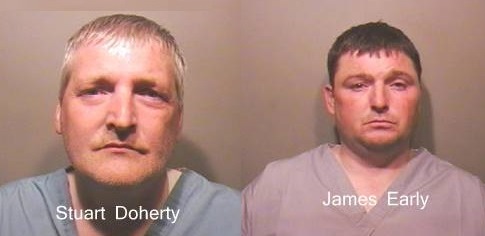 He was told he would have to serve a minimum term of 20 years and six months before he could be considered for release.
James Early, 43, was jailed for five and half years after being convicted of manslaughter.
The pair had attacked Henry outside his home in the communal entrance to the flats where he lived with his girlfriend in Whipperley Ring on the Farley Hill Estate in Luton, Beds.
CATASTROPHIC
James Early had punched him causing Henry to fall heavily backwards onto the hard concrete floor and strike his head. Early then made off.
Stewart had then gone up to Henry, who was laying on his back on the ground and not moving.
He stamped hard on his head a number of times and, before he fled the scene, he stole Henry's ring from his finger and his watch, and was heard to say "I'll have that for inconvenience."
The head injuries suffered that day were described in court as catastrophic.
Passing sentence on the pair, Judge Foster, The Honorary Recorder of Luton said although the attack on Henry that day had not been racially motivated, he was satisfied there had been an "undercurrent" of racial abuse directed at Henry in the weeks leading up to the assault.
James Early lived in a neighbouring flat to Henry's and there was a history of bad feeling between them.
Henry, a black man, had been subjected to threats of violence, as well as racial taunts in the weeks leading up to the attack.
One reason for the animosity was because Henry's dog could be aggressive and troublesome.
On the afternoon of August 8 2013 at around 5.30pm, Henry was returning to his flat when he was attacked by the pair.
Following the violent assault, both men were arrested.
Docherty, of Townsley in Luton, eventually pleaded guilty to causing Henry - who was still alive but in a coma - grievous bodily harm with intent.
Early, of Whipperley Ring in Luton, was found guilty by a jury of assaulting Henry causing him actual bodily harm.
In 2014, with Henry still alive, but still in a coma, Docherty was given an extended prison sentence of 17 years.
Early was jailed for two-and-a-half years.
But following his death in June 2015, both men were re-arrested and charged with the more serious offences of murder in the case of Stewart and manslaughter in Early's case.
During the men's trial earlier this month, prosecutor Stuart Trimmer QC said Henry Huggins suffered "catastrophic" brain injuries that day and never regained consciousness. He was left in a persistent vegetative state and Mr Trimmer told the court: "Some describe it as being alive in name only" he said.
When he sentenced Docherty today, Judge Foster told him the previous judge who had sentenced him for causing grievous bodily harm with intent had remarked at the time it was "an appaling act of violence and cowardice, which was a heinous and wicked act."
Judge Foster went on "I agree. When you attacked Henry Huggins, he was totally helpless and therefore extremely vulnerable. This and the theft from a badly injured victim are other seriously aggravatiing features."