Luton Charity Given Thomson Airways Uniforms
18 February 2015, 06:00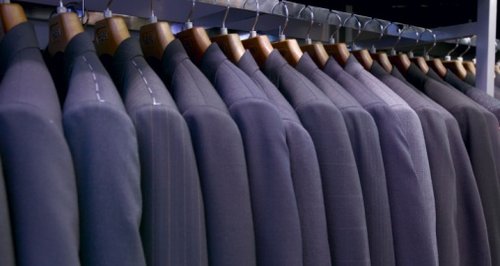 A homeless charity based in Luton has received more than £100,000 worth of old uniforms from Thomson Airways.
NOAH Enterprise (New Opportunities and Horizons) is getting unused old-stock uniform, which will have the branding removed, to help homeless vulnerable people in things like job interviews.
Thomson's just launched a new uniform, so instead of potentially destroying tonnes of unusable clothes, the Thomson Airways' charity teamed up with NOAH.
The airline teams say they "wanted to make a difference" and "find a more ethical and worthy use for the clothes". After looking into a number of potential charity partners, NOAH was considered the best fit as more than 4,000 people are sleeping rough in Luton - which is Thomson Airways' home town.
The charity will help distribute the uniforms which will be de-tagged and de-branded and turned in to formal attire for those who need help attending job interviews, work experience or who need clothing for any other reason.
Later this year a team will head over to NOAH's warehouse and will remove stitching and branding to make the clothing appropriate for external use. They will then be given out through NOAH welfare, food distribution and skill training centres, homeless shelters and local charity shops.
NOAH Enterprise, which was set up in 1987, is the largest provider of work experience for people who are suffering long term unemployment and struggling against homelessness and exclusion in Luton. Their aim is to help the most disadvantaged in the local community by providing a practical, empowering and caring service to homeless people, those who are marginalised and socially excluded and anyone who has somehow fallen into poverty.
Carl Gissing, Director of Customer Service at Thomson Airways said: "We're delighted to be supporting this wonderful campaign and working with NOAH Enterprise to give our unneeded uniforms to those who can make good use of them. Their work here in Luton is truly amazing and I hope our small contribution to their initiative will have a positive impact on the local community."
Jim O'Connor, Chief Executive at NOAH said "I would like to personally thank Thomson Airways for this contribution. The donation of all of these garments will mean that we can help provide suitable work attire to those who can benefit from it, and I am delighted that they have chosen us to work with to help make a difference in the local community."