Luton Foodbank: 500 Donations Short A Week
16 March 2017, 14:12 | Updated: 16 March 2017, 14:18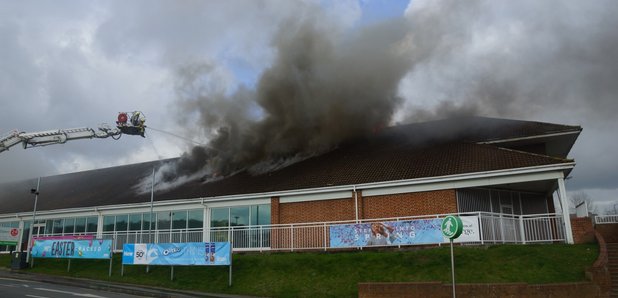 Luton Foodbank is making an urgent appeal for donations of food items in the wake of last week's fire at Asda's Wigmore store.
Customers at the superstore usually donate around 500 items every week by placing them in an in-store collection box, but with the store closed for the foreseeable future, Luton Foodbank says the ability to meet growing demand is under threat.
Project Manager Salma Khan said:
"Over the last year we've seen a 25% increase in the number of people needing urgent short-term help to get food because they are in crisis. Without the regular donations of generous Asda shoppers, we may find ourselves unable to help these people and their families get back on their feet.'"
Luton Foodbank has permanent collection boxes in some other supermarkets, including Sainsbury's in Bury Park.

Can you help?
Here's the full shopping list of the items in most need
:: Rice Pudding/Custard Jam
:: Meat (Tinned)
:: Fruit Juice (Carton)
:: Vegetables (Tinned)
:: Fruit (Tinned)
:: Milk (UHT)
:: Dry Rice (500g)
:: Soup
:: Fish (Tinned)
:: Baked Beans (Tinned)
:: Tomatoes (Tinned)
:: Breakfast cereal
:: Dried Pasta (500g)
:: Pasta Sauce
:: Sugar (500g)
:: Tea Bags
:: Instant Coffee
:: Biscuits
:: Instant noodles
The foodbank team is appealing to each and every shopper to pop one or two items of non-perishable food into the box.
EVENTS and how to help - there's more here: https://goo.gl/L3ImQv