Luton: Perverting Course Of Justice
17 July 2017, 18:13 | Updated: 17 July 2017, 18:21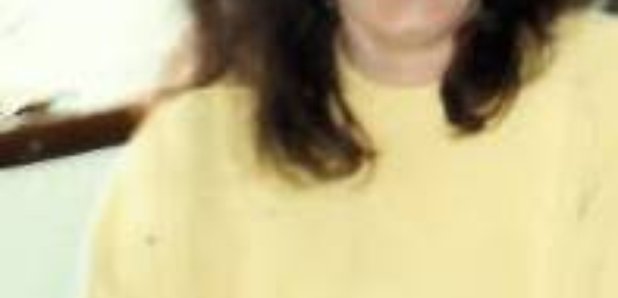 The head of a Scottish family who lied to police about the death of his sister-in-law at the hands of his younger brother was given a suspended prison sentence today (Monday 17th July).
Soon after Natalia's Wilkanowska had been killed by her her ex-husband Gerald Doherty and her body left under a pile of rubble in the back garden of a house in Luton, he had travelled to Scotland to speak with his own older brother Joseph.
Not long afterwards, Gerald Doherty committed suicide and, for 12 years, the body of Natalia Wilkanowska lay hidden under the rubble pile.
For years Natalia's family desperately tried to find out what had happened to her and police became involved in trying to find out what had become of her.
It was as detectives made their enquiries and spoke to members of the family, that Joseph Doherty gave a statement saying that Gerald had told him he had killed Natalia in a caravan and then dismembered her remains.
It was a line of enquiry that had to be investigated by Bedfordshire Police and when Natalia's remains were eventually found by a police search team in December 2015 in the back garden of a house in Icknield Way, Luton, Joseph Doherty was arrested for lying.
The house was the home of Joseph's other brother Daniel Doherty.
Today, Joseph Doherty, 73, from Port Glasgow, in Scotland pleaded guilty at Luton Crown Court of perverting the course of public justice.
The charge stated that between April 15 2003 and December 2 2015 he did a series of acts that "allowed Natalia's body to be hidden in the garden of the house and propagated a false account regarding the circumstances of her death."
Passing sentence at Luton crown court, Judge Michael Kay QC told Doherty it was "extraordinary" that he lied to the police and gave the false account.
When police came to speak to him the judge said that was the moment he should have told them what he knew.
He sentenced him to a three month prison sentence which he suspended for 12 months.
The court was told today Joseph is in poor health and who now has a life expectancy of between five and 10 years.
Earlier this year he went on trial with his brother Daniel in connection with the alleged cover up over the death of Natalia.
Back in January of this year he had denied one charge of perverting the course of justice, one of obstructing the coroner by giving a false account of her death and one charge of preventing her lawful burial.
The jury had been unable to reach verdicts and a retrial was ordered.
During that trial the judge directed the jury to clear his brother, 67 year-old Daniel Doherty, who lived at the house in Icknield Way, Luton, where the remains were found, of all five charges against him.
They were:
* Two charges of perverting the course of justice
* Two charges of obstructing a coroner by aiding and abetting the concealment of a body and by lying to police
* One charge of preventing the lawful burial of Natalia.
The judge said having heard the prosecution case, he concluded that there was no case to answer against Daniel.
PERVERTING THE COURSE OF JUSTICE
Natalia Wilkanowska, 50, disappeared in 2003 after visiting her ex-husband Gerald Doherty in Luton from her home Eastbourne.
Her body was left under rubble in the garden in Icknield Way and was not discovered until December 2015. She had suffered trauma to the skull, according to a pathologist.
Gerald Doherty hanged himself in July 2003 in a flat in Robert Street, Port Glasgow.
Prosecutor Neil King said today that the guilty plea by Joseph to the charge of doing acts tending or intended to pervert the course of public justice was accepted to the crown and a trial was not needed.
Passing sentence on Joseph Doherty the judge said "There is no doubt she was killed by your brother Gerald."
The judge said that in the years that followed, the family of Natalia had become concerned that she never attended family events or contacted them and the police became involved.