M1 50 Zone Now Stretches For Miles!
12 October 2018, 18:29 | Updated: 12 October 2018, 18:35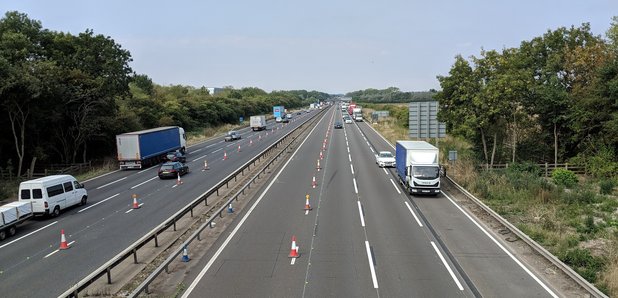 The average speed camera stretch on the M1 north of Milton Keynes, now goes on for MILES!
Drivers have been used to years of 50 mph speed restrictions on the M1 as Highways England (then Highways Agency) began turning the M1 near Luton into a 4-lane motorway using the hard-shoulder as a running lane.
More recently, work has begun on the Milton Keynes to Northampton stretch to do the same, junctions 14 to 16.
For a number of weeks a short stretch of motorway between MK and the Newport Pagnell services has been restricted with a 50mph zone policed by Average Speed Cameras.
This week, the northbound restriction was stretched to just a mile south of the Northants border and today (Friday 12th Oct), the southbound M1 also now has the same restrictions in place.
The work is due to last until 2022.