M1 Fly Tip Mountain Appears At Flitwick
5 June 2018, 15:03 | Updated: 5 June 2018, 15:15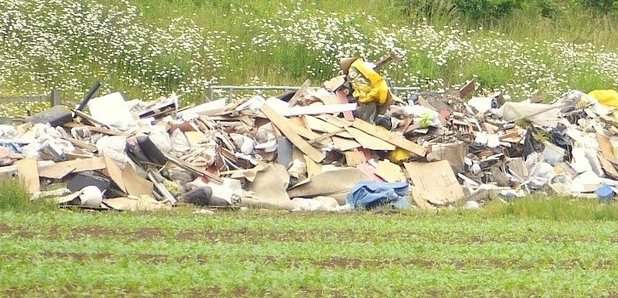 A mountain of fly-tipped rubbish, so high it's almost blocking a motorway underpass by Flitwick is to be cleared.
Highways England have told Heart they served notice last week on a group of travellers at junction 12 for them to move on and gave them until yesterday (Monday 5th June).

They have now moved away from this site.

A spokesman from Highways England said:

"Highways England has now been able to get staff on site and have requested for our contractors to attend urgently to assess the situation, provide an estimate for when it can be cleared by and the cost of this.

We already collect vast amounts of litter from motorways and major trunk roads every year, but we'd much rather be spending our time carrying out other essential maintenance work.

Fly-tipping causes a hazard to drivers, our workers, the community and wildlife, and we will look to recover costs of this where possible."

We'll look to recover costs of this where possible. Obviously prosecution and similar matters would be for the police to answer.

Last year we spent around £33,000 removing the fly tipped waste – this cost does not include legal and other costs involved though.

Police say they attended the fly tip on Sunday (3rd June) at around 615pm. Officers later left the matter in the hands of Central Bedfordshire Council and Highways England (see statement above).

Bedfordshire Police say they have not been contacted yet in terms of pursuing any criminal matter.