M1 Works - The Latest
31 October 2017, 15:14 | Updated: 31 October 2017, 15:22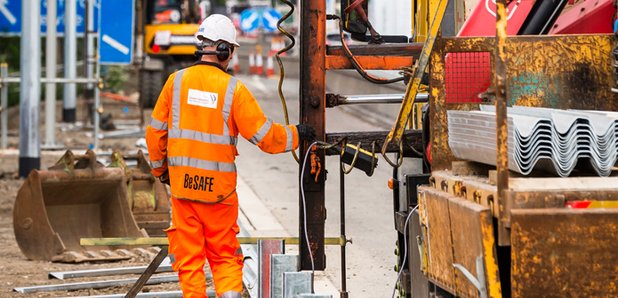 Drivers fed up with the M1 roadworks through Northamptonshire are being told journeys should start getting a lot easier...
We're now just a matter of weeks away from the completion of the £94m works on the Daventry stretch turning the hard-shoulder into a running lane during busy periods.
Today, there's four lanes running at 60mph between junctions 16 and 17.
Highways England explain what's happening currently:
:: COMPLETED - construction of all gantries and sign posts required for the new smart motorway technology and signs
:: STARTED - installation of new power and communication cables between junction 16 and Watford Gap Services, which will power the new smart motorway technology
:: STARTED - removing the temporary barriers on the north and southbound carriageways
:: STARTED - resurfacing works in the new lane 4 between junctions 18 and 19 - the new surfacing will be low noise, as part of the commitment to minimise impacts and provide benefits to local residents
What next?
Between now and the end of the works (December) work still needs to be carried out to strengthen lane 1 (formerly the hard shoulder) to reinforce the road for increased traffic flows between junctions 16 and 17.
Engineers say they'll also continue with the removal of the steel barrier between Watford Gap Services and junction 17 - this will enable the resurfacing works to commence.
THEN!
You'll have around 3 months of free running motorway traffic until it all starts again; this time they'll be three years of roadworks for the same reason (using the hard-shoulder as an occasional running lane), but this time, it'll be between Northampton and Milton Keynes, J15-14.