Man Dies Two Years After Luton Attack
23 June 2015, 10:31 | Updated: 23 June 2015, 10:36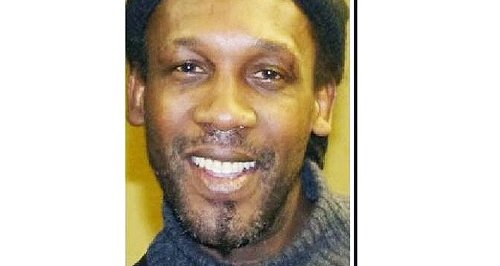 A man has died two years after an attack in Luton left him in a vegetative state
Now the case of the man who was jailed for inflicting the terrible injuries on Henry Huggins has been referred to the crown prosecution service.

It means Henry's attacker, Stuart Docherty - who stamped on his head and was later given an extended 17 year prison sentence - could face a charge of murder.

Henry had never regained consciousness following the attack in August 2013 and remained in a deep coma.

He died earlier this month (June).

Last year at Luton crown court Stuart Docherty, who carried out the sickening attack outside Henry's home in Luton, was told by Judge David Farrell QC: "What you did was an appalling act of cowardice and violence. It was a heinous and grossly wicked act."

Judge Farrell QC told 40 year old Docherty that after Mr Huggins, who was 48 and known as Chin, had been knocked to the ground by another man and was unconscious, he had attempted to "finish him off."

The judge told him "You ran and jumped onto his head and you have a direct responsibility for the horrific injuries Mr Huggins has sustained."

Docherty, from Luton, appeared for sentence having earlier pleaded guilty to causing grievous bodily harm with intent and theft of a ring and watch belonging to Mr Huggins.

The judge told Docherty that the extended 17 year sentence means the minimum term of imprisonment he would serve would be 12 years, of which he must serve 8 years before he can be considered for parole.

Docherty was told that even then, there would be no guarantee he would get out after 8 years.

The judge also ordered that once he is released, he will be the subject of an extended period of licence so that if released after 8 years, he could expect to be on licence for a further 9 years.

However long he remains in prison, Docherty will be on licence and subject to a recall to prison until 2031.

With him in the dock was 40 year old James Early.

At a trial last month, Early was cleared of causing grievous bodily harm with intent to Henry, but convicted instead of an alternative charge of assaulting him occasioning him actual bodily harm.

Henry lived with his girlfriend in a flat on Whipperley Ring on the Farley Hill Estate in Luton, Beds.

James Early lived in a neighbouring flat and there was a history of bad feeling between them. Henry, a black man, had been subjected to threats of violence, as well as racial taunts in the weeks leading up to the attack.

One reason for the animosity was because Henry's dog could be aggressive and troublesome.

During Mr Early's trial, the jury was told that he and his friend Doherty, who was a regular visitor to his flat, decided to "sort Henry Huggins out" when the opportunity arose.

It was on the afternoon of August 8 2013 that Mr Huggins was spotted by the pair arriving outside the flats without his dog.

Early left his flat and, in a confrontation with Mr Huggins, punched him to the ground.

In the fall, Mr Huggins struck his head on a concrete pathway.

Early left the scene, only for his friend Docherty to then go up to the unconscious Henry and stamp on his head.

Docherty pretended to check the pulse of his victim, when in fact he was stealing his watch and removing a ring from his finger.

Prosecutor Michael Speak said "It turned out the damage done to Henry Huggins by that assault was nothing short of catastrophic. He has never woken up since the day this happened.

"Mr Huggins has sustained a serious and irreversible brain injury and is in a persistent vegetative state and won't recover. He will remain as he is until, at some point, he passes away."

Because of the injuries Mr Huggins received that day, the oxygen supply to his brain had been interrupted.

Henry's niece Corene Campbell is a member of the British singing trio Voices with Soul, who made the finals of the first ever X Factor series in 2004. Last summer, Voices with Soul launched a Facebook "Selfie" campaign for Henry.

Because he is known as 'Chin,' they asked friends and wellwishers to take a selfie of themselves with their fingers and thumbs in a 'v' sign on their chins.

They asked that the pictures be sent to Henry's family and more than 1000 were collected so the family could mount a "collage of love" on the walls of the room at the nursing home where Henry was being kept alive with the aid of medical equipment.

Corene said at the time "We just pray that one day my uncle will wake up and see all these wonderful pictures of everyone saying 'We are here for you and we love you'."

She said that even though her uncle was in a coma, she was sure he could hear when she and the other members of Voices with Soul sing gospel songs for him around his bed.

"Tears trickle down his cheeks when we sing to him. He has still got a life, there is something there, even though he is not responding" she said at the time."

Detective inspector Fraser Wylie of Bedfordshire Police said "We are aware that Mr Huggins has sadly died. We are awaiting the results of the post mortem and the matter will be referred to the Crown Prosecution Service should any further action be required.

"We are keeping the family updated and our thoughts are with them at this difficult time."