Man To Be Sentenced For Murdering Love Rival In Milton Keynes
25 August 2017, 10:52 | Updated: 25 August 2017, 10:55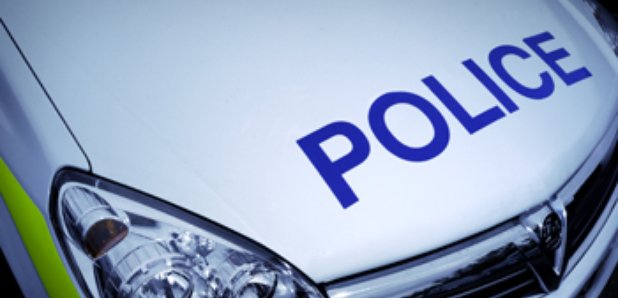 A jealous husband who beat a love rival to death in Milton Keynes is facing a life sentence after a jury found him guilty of murdering the man.
Sri Lankan Gnanachandran Balachandran, 38, was incensed after discovering his estranged wife was seeing another man.
Balachandran 38, who was watching his wife's every move, organised the abduction of his rival, Suren Sivananthan, 32, after the couple had gone to the Secklow Gate shopping centre in Milton Keynes in January of this year.
The husband and another man grabbed Suren after he had briefly gone on his own to a shop in the centre.
Balachandran's wife Ragupathy Annalingham, who was in another part of the shopping area, was keeping in contact with her new boyfriend by mobile phone.
But as she made her way to meet up with him, he told her he was being followed by her husband.
The couple were trying to keep their love a secret from the local Sri Lankan community in Milton Keynes and Suren told the wife to walk past him as if she didn't know him.
Luton crown court was told that she did and never saw him alive again.
Hours later, his body was discovered outside a parade of shops in Great Linford, Milton Keynes.
He had been beaten to death.
Mr Sivananthan had been held by the husband, another man and a 17 year old youth for some 12 hours before he died from his injuries.
The wife told the court that at one point while Suren was being held captive by the group she spoke to him.
She said he sounded as if he was in pain and she told the jury "He told me in Tamil 'Everyone's beating me up.' He didn't know where he was and the call ended."
She said when she phoned back a second time just moments later, it sounded like his mobile phone was "on speaker" and this time her husband came on the phone angry and shouting about her "needing a man."
The wife said it was during this call that her husband said: "You will see what I do to him."
Her husband said: "Why do you want to pick him up? Why are you asking where he is? You can't live with your husband and so you take someone else. You are a bad person."
Balachandran of The Fleet, Springfield in Milton Keynes, was found guilty by the jury of murdering Mr Sivananthan on Thursday by the jury.
The 17 year old was also convicted of the murder and a third man, Prashanth Thevarasa of Farrier Place, Downs Barn Milton Keynes was acquitted of Mr Sivananth's murder and an alternative charge of manslaughter, but found guilty of causing him grievous bodily harm with intent.
A fourth man, Kiroraj Yogarajah, 30, from Milton Keynes was cleared of the murder, the alternative charge of manslaughter, causing grievous bodily harm with intent and causing grievous bodily harm.
The three found guilty will be sentenced in two weeks' time.
During the trial, the jury heard how Suren Sivananthan was held captive for 12 hours, plied with alcohol and beaten to death.
He suffered 39 injuries to his head and neck.
The 38 year old husband recruited Thevarasa, 24, and the 17 year old, who can't be named for legal reasons
Mr Sivananthan, who was 32, was abducted from the Secklow Gate shopping area near Milton Keynes Theatre on the afternoon of Friday January 20 this year.
During the trial, the jury heard Balachandran's wife and the victim had been friends years before when they were children living in Sri Lanka and attended the same school.
Years later as her marriage to Balachandran hit the rocks and they split up, she decided to try and make contact with the boy she remembered from school and, using Facebook, they arranged to meet up in 2016.
Mr Sivananthan was living in Canada but when he visited his sister in Germany shortly before Christmas last year, it was agreed he would visit Ragupathy in the UK.
He arrived in Milton Keynes in early January of this year.
Prosecutor John Price QC said the couple decided to keep their relationship private as she was still "technically" married to her husband.
The husband was unwilling to accept her decision to end the marriage.
"He continued to call her, to make contact with her and follow her around. He was obsessed with her in an unhealthy way," said the prosecutor.
He said the "traditional society" they came from wouldn't have approved of their relationship and Mr Sivananthan was anxious that his family would not think badly of Ragupathy.
Mr Sivananthan stayed with the wife at her home in Milton Keynes from January 10 this year and was due to fly back to Canada on Saturday January 21, the day he died.