Marsh Farm: Next Phase Regeneration Underway
19 June 2018, 12:21 | Updated: 19 June 2018, 12:29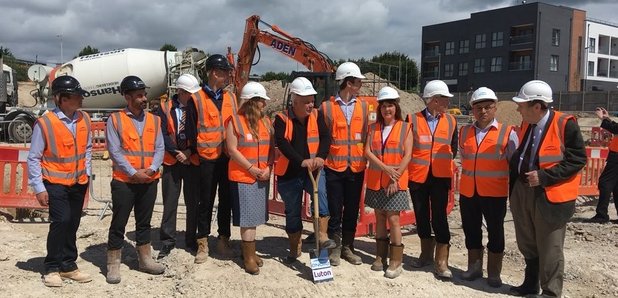 Today sees the official start of the new next phase of the Marsh Farm regeneration project.
The programme is a three year rejuvenation of the estate across three phases.

Phase 3 now underway, is the construction of the new houses and flats.

What's the latest: Constructors say there's been a lot going on onsite recently, and residents will start to see some real changes saying:

"The substructure of block one is now complete, and we have just finished work on the ground floor beam and block flooring. In the next week we will begin works on the superstructure of block one, where you should be able to see the structure of buildings emerging.

This will give you an idea of the shape and format of the new development, which can be viewed through the viewing points behind the bus stop.

The access road has now been finished, and access and parking for the medical centre is available.

Two of the car parks will also be tarmacked in the coming weeks, as we move further in to the build process."