Millions More To Be Invested In Luton
29 June 2017, 16:08 | Updated: 29 June 2017, 16:18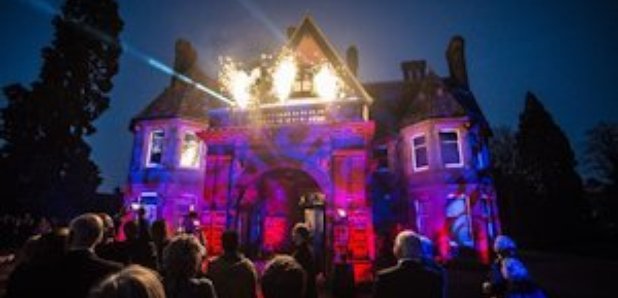 Millions of pounds worth of investment's been unveiled for Luton's future today.
Progress has been shared today by the Borough Council and other local agencies of the "significant progress" already made on the town's £1.5 billion inward investment programme with the promise of more to come.
Since the launch in 2016 there has been significant progress in the redevelopment of Marsh Farm and on-going investment at London Luton Airport.
Works for the regeneration of the former Vauxhall car plant have been approved and new road works to facilitate the development have started.
Planning permission has recently been granted for the Luton Direct Air Rail Transport which will connect Luton Airport Parkway railway station to the airport and this will also help secure economic growth.
There will also be investment into the Cultural Quarter.

A further development in the town is the arrival of Metro Bank which will add a new store to its portfolio with around 25 new staff recruited locally.

Ambitious, Innovative and Ready for Business
Cllr Hazel Simmons, Leader of Luton Borough Council, said:
"Luton's Investment Framework continues to underpin how we are working with key partners to drive improvements to prosperity, health and wellbeing across the town.
Luton is ambitious, innovative and ready for business with its super-fast broadband connectivity, improving infrastructure, and major schemes coming forward. The town has become a destination of choice for many businesses."
More than £1m is also to be invested in improving skills for young learners and adults.
£3.8m is to be invested by Regional Development Board SEMLEP into Luton's Cultural Quarter which will also see a refurbished Hat Factory.
All this investment comes on top of another £1m for Luton's Museum Makers.
The cash - from the Arts Council Eastern will "create even more opportunities for people to participate and engage with culture and local heritage."
The scheme resulted from the coming together of strategic partners, volunteers, community champions and individuals in 2013, who worked on the transformation of Wardown House, Museum and Gallery to ensure volunteering, community engagement and participation is embedded in the culture of the museum.