Milton Keynes Man Jailed For 5 Years
21 June 2018, 10:07 | Updated: 21 June 2018, 10:10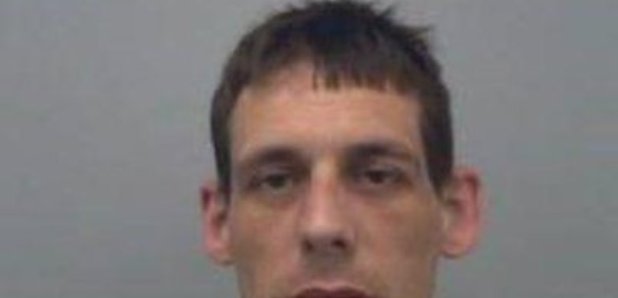 A man has been sentenced to more than five years' imprisonment after he was convicted of knife offences and one count of burglary.
Carlo Grossi, aged 33, of Two Mile Ash in Milton Keynes, pleaded guilty to four counts of having a bladed article in a public place/threatening another with a bladed/pointed article and one count of burglary in a hearing at Aylesbury Crown Court.
The first offence occurred at around 6.40pm on Friday 27 April 2018 when he entered the Sainsbury's in Shenley Church End, Milton Keynes and began stealing bottles of vodka.
When he was confronted, Grossi pulled out a knife and threatened the security staff, who let Grossi go.
Three further offences occurred on Tuesday 15 May 2018.
The first of these took place at around 9.20pm when Grossi threatened Sainsbury's staff in Shenley Church End with a knife and demanded alcohol. He stole two bottles of Jack Daniels and then made his escape on a bicycle.
Shortly afterwards, Grossi was stopped for stealing a bottle of whiskey in the Morrison's in Elder Gate. He again threatened a staff member with a knife.
Grossi had previously been subject to a banning order from all Morrison's stores in Milton Keynes.
Then, at around 10.15pm, Grossi entered the Co-op food shop in Broughton, and again threatened staff with a knife.
He stole two bottles of Jack Daniels.
Following an investigation, Grossi was arrested and charged on 17 May and remanded in custody.
Following his guilty plea on Monday (18/6), Grossi was sentenced to five years and one month in prison.
Investigating officer Detective Constable Kim McHugh of Force CID based at Milton Keynes, said: "These were a string of frightening offences, and I am pleased that we have brought Grossi to justice.
"We will not tolerate knife crime in the Thames Valley, and I am pleased that Grossi pleaded guilty and received a lengthy custodial sentence."