Minister Given Options By St Albans Councillors
28 June 2018, 11:27 | Updated: 28 June 2018, 12:18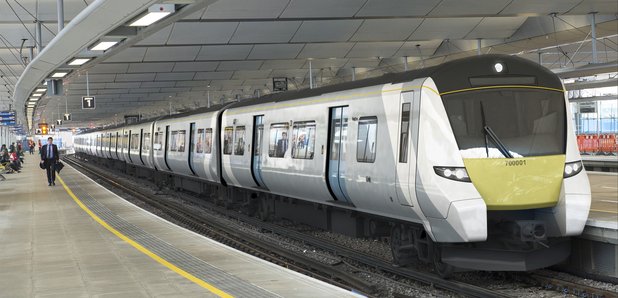 Councillors in St Albans have written to the Rail Minister giving him two options to sort all the cancelled and delayed services on Thameslink trains to Harpenden.
Thr first 'ideal' option is to simply reinstatement all the axed fast services to and from London.

And the second look at a more trains stopping at the station at peak- times morning and evening while services at other stations would still be enhanced.

Commuters in the town have been experiencing shambolic services - ever since new timetables came into force last month.
READ MORE:-

A third new train timetable in two months will be introduced by Thameslink and Great Northern as the operators attempt to tackle severe disruption.

The latest change will still see some services cancelled in advance, but rail bosses hope the number of on-the-day cancellations will be reduced.

Thameslink and Great Northern routes have suffered major disruption since a new timetable was introduced on May 20.

An interim timetable was introduced on June 4 which saw around 6% of daily services removed, but reliability has still struggled.

A GTR spokesman said:

"We are very sorry for the continued disruption following the delayed approval of the new timetable.

We are re-planning how we use trains and train crew on Thameslink and Great Northern to deliver a new fixed, interim timetable in (around mid) July that will prioritise peak trains and reduce service gaps, progressively delivering improvement.

We urge anyone delayed by 15 minutes or more to apply for compensation. This can be claimed against the original timetable and there is enhanced compensation for season ticket holders."

A series of failures have been blamed for causing the chaos, including Network Rail's late approval of the new timetables and delayed electrification projects, poor planning by train operators and the decision by transport ministers to phase in the introduction of new GTR services.

Rail passengers endured fresh misery on Thursday due to infrastructure faults and high temperatures.

A broken-down Thameslink train between Finsbury Park, north London, and Welwyn Garden City, Hertfordshire, caused disruption between those stations.

Trains were already forced to run slower than normal on some routes due to overheating tracks, leading to delays.

Meanwhile Rail Minister Jo Johnson has been urged to support one of two options for long-term improvements to the disrupted Thameslink train services to Harpenden.

Thameslink logo
He has been told the "ideal solution" to the current turmoil is the eventual reinstatement of all the axed fast services to and from London.

Alternatively, he has been asked to look at a more "equitable" stopping pattern of peak-hour morning and evening trains on the line.

This would entail more trains calling at Harpenden than planned while services at other stations would still be enhanced.

The two options have been put before Mr Johnson, the Minister of State for Transport, by St Albans City and District Council.

Mr Johnson met with Councillor Alec Campbell, the Council's Leader, and Councillor Mary Maynard, Portfolio Holder for Planning, at the House of Commons last week.

He was briefed by them on the impact on the District's commuters of the failed attempt last month to introduce a new Thameslink timetable. This has resulted in an irregular service with repeated cancellations and more overcrowding.