MK & 4 Other UK Cities Press Govt Over Culture Bid
30 November 2017, 12:15 | Updated: 30 November 2017, 12:18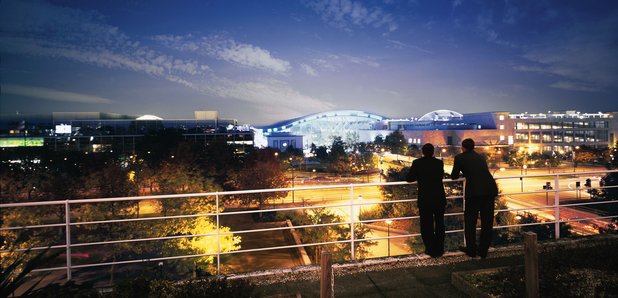 The people behind the MK City of Culture Bid, and the 4 other bidders met with representatives of the Department for Digital, Culture, Media and Sport to discuss the letter sent last week to the UK Government by the European Commission stating that the participation of the UK in the European Capital of Culture in 2023 will not be possible.
The bidding cities say the meeting with DCMS was positive and "were encouraged" by their commitment to try to resolve the issue with the European Commission and agree a clear way forward for the cities involved.
In a joint statement the bidding cities said:
"We urged the Department to continue its negotiations with the European Commission on the legitimacy of its latest decision. In particular we wish to highlight that the announcement by the European Commission counters a very recent decision of the European Parliament in June 2017 and of the Council in September 2017 which includes a calendar confirming the UK as the host country in 2023. In addition we are seeking clarity given that the United Kingdom has not yet left the EU and the terms of that departure are not yet agreed.
We have collectively therefore requested that DCMS takes further advice on the legal status of the announcement as a matter of urgency.
The meeting also allowed us to consider jointly how we ensure the local energy, enthusiasm and work done by our cities and partners to date can be positively harnessed and recognised even if the Commission maintains its position. This sudden change of heart has the potential to disrupt well over 100 cultural collaborations across the continent which bidding cities have been developing in good faith.
We all recognise the urgent need to reach a conclusion in a timescale that allows us to harness the momentum in our cities. Therefore intensive and constructive discussions will continue over the coming weeks."
The £150,000 Milton Keynes Bid:
Milton Keynes is the culmination of the ideas and thinking of many people; for it takes all sorts to make a city, to design it, to build it and to live in it.
Welcome to Milton Keynes 2023: Different by Design – our bid to become European Capital of Culture in 2023.
For the past two years, we have been meeting, talking, learning, testing, experimenting, collaborating, remembering and most importantly listening.
We have worked hard to capture the ideas and thinking of our citizens.