MK Construction Site Blaze - Latest
8 June 2015, 19:09
A half-built 4 storey building on one of the construction sites in Milton Keynes has been destroyed by fire this afternoon.
Bucks Fire and Rescue were called to the yet un-named road in Oakgrove this afternoon, with 25 fire-fighters at the scene.
This pic from Callum shows the extent of the fire at its height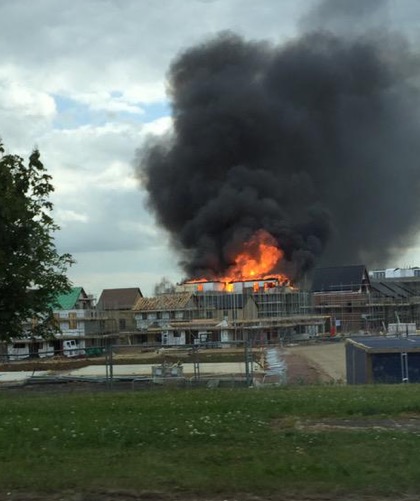 A short while later, it was reported the whole building was on fire; now we're hearing it's been razed to the ground.
More shots, these from @BeCloudess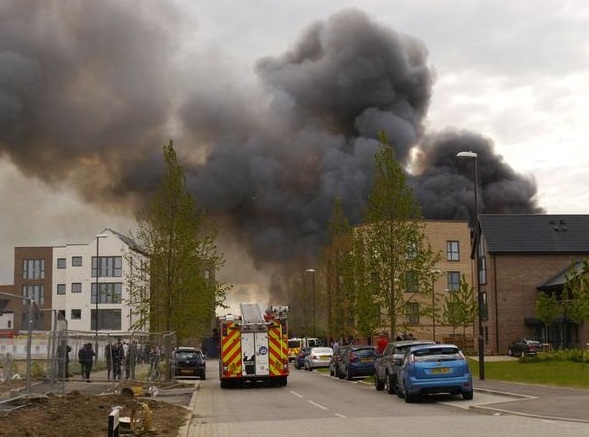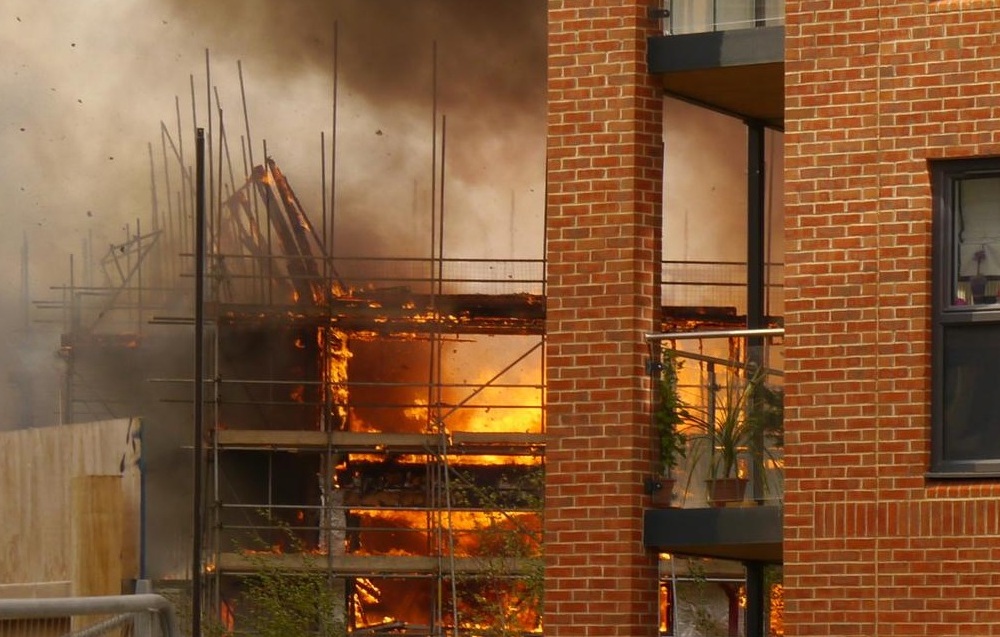 630pm update
From Bucks Fire & Rescue: Fire described as "well under control" and attendance can start to be scaled down soon. Overnight presence likely. One of the issues to be dealt with concerns two sections of brickwork which have been left unsupported by the fire
Lee Freeman took the video.