MK Haka Lessons Ahead of Rugby World Cup Performance
26 July 2015, 06:00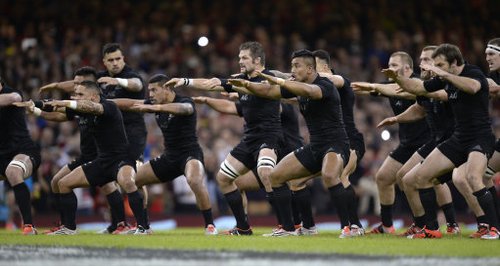 Join us on Sunday 26 July at the World Picnic and Wednesday 5 August at MK Playday to take part in the Haka flashmob!
Dance groups, individuals, businesses, local community figures are all encouraged to sign-up to learn the Haka in preparation for a special public performance Saturday 10 October 2015.
The Parks Trust staff and volunteer Community Dance Leaders have committed to teaching the Haka to get as many people involved as possible in Milton Keynes.
The public performance will take place in Milton Keynes' Rugby World Cup 2015 official Fanzone in Campbell Park. The Fanzone will be open during the Tournament in October with a big screen showing all matches during that time and will incorporate activities, entertainment and food and drink concessions.
Over 5,000 residents, visitors and fans will be able to enjoy a Tournament experience in a fantastic atmosphere and setting.
There will be a programme of events with activities every day around the screening of the matches.
The dance has been choreographed by Maori Tutors from Corey Baker Dance.
Corey Baker, Artistic Director said: "This is a fantastic opportunity to share and celebrate the culture of the indigenous people of New Zealand, the Maori.
"Learning the Haka is a fun, engaging and exciting way to learn about the New Zealand culture, and something that anyone can take part in."
Briony Fox, Head of Community Engagement, at The Parks Trust, said: "We want as many people as possible in Milton Keynes to get involved and learn the specially choreographed Haka. Come along and be part of something fun and exciting."
To sign up to become a Community Dance Leader and learn the Haka call: 01908 596595 or email contact@eventsmanaged.co.uk with the subject 'HAKA Attempt'.
Or simply turn up at our two events this summer and see the Haka in action!