MK Man Admits Making Indecent Child Images
6 February 2017, 14:16 | Updated: 6 February 2017, 14:23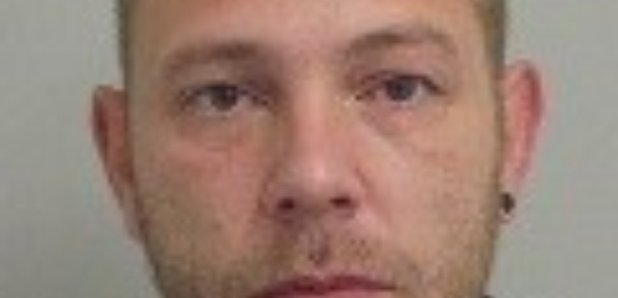 A paedophile from Milton Keynes who was arrested following a UK-wide investigation by Northamptonshire Police has been jailed for nearly 8 years.
Scott Ayers, 36, of Top Fair Furlong, RedHouse Park in Milton Keynes, was sentenced at Northampton Crown Court to 7 years 8 months after he admitted a string of charges relating to the possession and distribution of indecent images of children.
Ayers pleaded guilty to three charges of making indecent images of a child and three of distributing indecent photographs of a child. The images included category A, the most serious level of offending.
Ayers also admitted one charge of possessing an extreme pornographic image, one of possessing a prohibited image of a child and four further allegations that he attempted to arrange or facilitate the commission of a sex offence against a child.
The conviction was secured following a nationwide investigation spearheaded by the Northants Police Paedophile Online Investigation Team (POLIT)
PC Jason Cullum, who led the investigation, said he welcomed today's sentence:
"In my time as a police officer within the POLIT team we come across great depravity and deviant behaviour on a daily basis.
Scott Ayers showed an organised approach to possessing, distributing and attempting to facilitate sexual touching of a child. The offences for which he has been found guilty are the worst I have come across during my time as a police officer.
This investigation has highlighted an organised crime approach to sexually assaulting young children who are the most vulnerable people in society."
Det Insp Andy Rogers, who heads the POLIT team at Northamptonshire Police, added:
"We are not purely concentrating on the issues here in Northamptonshire- we are well connected with what is happening across the country and the world. We receive information and intelligence from various sources and work tirelessly to provide an effective response to this serious crime.
I would encourage anybody with any information about people viewing and sharing indecent images of children to report it immediately by calling 101 or 999 in an emergency.
My message to anybody viewing indecent images of children is this: Expect a knock at your door from one of my officers who will have a warrant for your arrest. This will not only impact on you but those closest to you and that impact can be far-reaching and devastating for all concerned.
We want to stop this exploitation and safeguard the most vulnerable in our society and ensure we continue to protect people from harm."