MK Mum Challenged As Thanks To Paramedics
26 May 2018, 10:09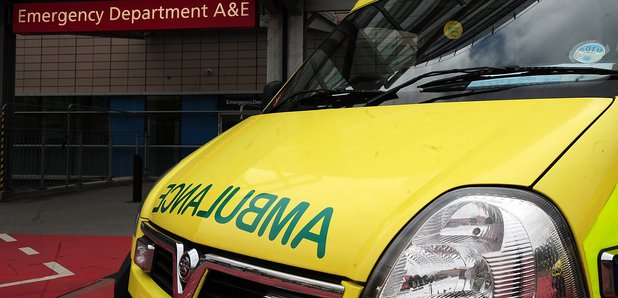 A mum from Milton Keynes, who went into cardiac arrest whilst pregnant, is raising money for the ambulance service who saved her - and her unborn babies' life.
Kelley's story:

"In August 2017 I suffered a near fatal cardiac arrest at home. I was 24 weeks pregnant at the time with my daughter.

As it turned out I had an undiagnosed congenital heart defect called 'Wolff Parkinson White Syndrome'. Since my teens I had suffered from what I had assumed were anxiety attacks. My heart would suddenly start beating at the rate of knots for no obvious reason and I would have to breathe deeply and sit calmly until it had passed. This night in question it didn't pass and I asked my husband to call for an ambulance.

The first responder arrived. Her name was Stephanie. Stephanie monitored me and realised that I was inevitably going to arrest and calmly called for back up. Stephanie knew she was alone. No ambulances were available and she was going or have to deal with this with the only resource she had- my husband. I went into arrest and Stephanie instructed my husband in CPR while she shocked me. Together they brought me back to life. They saved my life and my unborn daughters. They saved my husband's wife, my parent's daughter and most importantly my two year old son's mummy.

Seconds later the ambulance arrived and my diagnosis and treatment began in the hands of both Milton Keynes and John Radcliffe Hospital, Oxford. I can literally say I owe our lives to Stephanie and South Central Ambulance Service and this is my way of giving something back.

I have NEVER done anything like this before. Frankly the thought of it terrifies me and that's why it's important that I do it. Those who know me well will realise that this is not my bag. I've never been one to jog or walk for fitness- I prefer a yoga mat or a ballet barre- but I don't think that was ever going to be an option. I'm also (as I write this) around 2 and a half months postnatal and extremely out of practise. I am sleep deprived and a ball of wobbly bits.

This is certainly not going to be an easy challenge but I ask you to help me by sponsoring anything you can spare so I can thank SCAS and Stephanie for being amazing! We are so lucky to be here and as soon as she is old enough to understand, my daughter (who we called Ava Jean "Stephanie" Margaret Evans- in honour of the lady she owes her life to) will hear all about what happened to us both and who we owe our lives to- then perhaps she can say thank you herself.

Thanks for reading."