MK Pods Are Back.. Bigger Than Ever!
6 June 2018, 17:13 | Updated: 6 June 2018, 17:18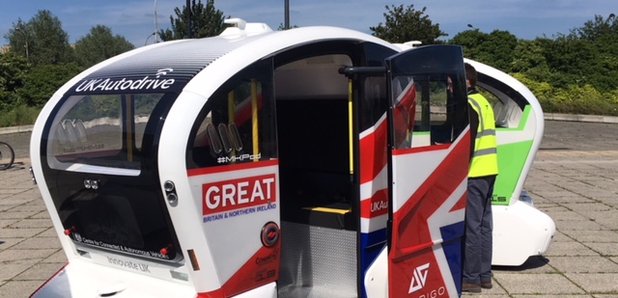 Five years after we brought you news of driverless 2-person people-carriers being trialled in Milton Keynes (that actually HAD a driver) this summer we'll see bigger versions being trialled..
The pods are returning to the streets of central Milton Keynes for more trials this summer and they'll be fully autonomous.

Today (Wednesday 6th June) Heart has seen a demonstration of the 4-people automatic pods which will be fully demonstrated in Milton Keynes in October, after more street trials this summer.

The demo came on the day we hear Milton Keynes and Northampton have been identified as the 6th most innovative locations in the UK; in joint first place with London, is Luton.