MK Stables Campaign To Save Future
19 June 2018, 17:13 | Updated: 19 June 2018, 17:18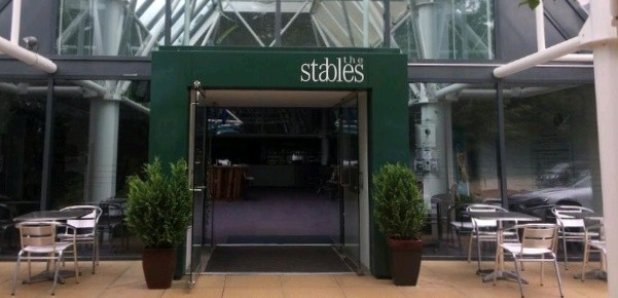 A campaign is underway to ask Milton Keynes Council to carefully listen to concerns of a music venue about new housing planned RIGHT on their doorstep.
They're worried about future residents moving next to The Stables - would then COMPLAIN to the council about any noise coming from it.

The Stables say reducing their operating hours could throw their future into doubt.

MK Council Statement

"No decision has yet been taken on this planning application. People still have until 5 July to comment, when the consultation on this application ends.

"Obviously we would encourage people to make their views known, and these will of course be taken into consideration when we make our decision."

Below is the campaign by The Stables:
"Hello

As a valued customer of The Stables I am writing to you to alert you to a concerning development which threatens the future viability of The Stables and its learning and participation activity.

For several years, The Stables has been trying to work with Milton Keynes Council to protect the environment around the site from encroaching development that may threaten our future viability.

I am sad to report that we have already lost the battle to retain a green buffer on the North side of the venue and the new housing development planned by Crest Nicholson on this site includes the provision of two permanent play parks on the field, previously used for our National Youth Music Camps, held every Summer since 1970.

Now we are faced with an even greater threat from development to the West of the Venue with a housing scheme planned by Abbey Developments that will see three storey flats built directly opposite The Stables, overlooking the main entrance if it is allowed to proceed (view the plan here).

The implications of this for us are significant. Many of you may be aware of the news of music venues across the country being forced to close because housing developers have moved in to build adjacent to venues and then residents have subsequently complained about noise and nuisance. When this happens licensing constraints are put on the venues often making the operation unsustainable.

We anticipate future concerns would arise around the noise of vehicles coming to and from the site late into the evening, noise from the bands bleeding out of the two performance spaces and noise from any music making activity which we do with young people around the site during Summer months.

If any of the residents moving in to property just 12 metres from our boundary consider these to be a nuisance, you can only imagine the licensing constraints which will be applied simply making it impossible to continue both our extensive concert programme and our learning and participation programme on this site.

So, I am writing to ask you to join our campaign to make some noise and ensure Milton Keynes Council listens to our concerns. Please write with your concerns in your own words, or using the template letter which you can access here.

The letters must be received within 2 days by 20 June… so time is of the essence!

You can put comments in writing to the Council by email to the case officer jeremy.lee@milton-keynes.gov.uk. Please note You MUST quote Planning Reference: 18/01304/REM. Alternatively, you can submit your comments via www.milton-keynes.gov.uk/publicaccess. Please include your name and postal address in any emails or letters as anonymous comments cannot be taken into account. Any comments received will be published on the Council's website"