MK Work Starts On New Info Grid
16 May 2017, 18:15 | Updated: 16 May 2017, 18:24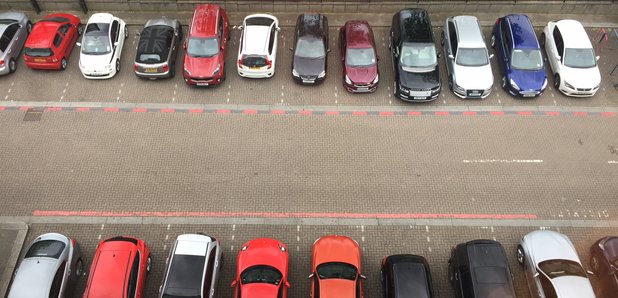 Work's begun today on a £3m unique Artificial Intelligence information network - aimed at bringing an end to traffic jams in Milton Keynes.
:: AI technology will allow traffic lights to greenlight certain vehicles to ease congestion and warn driverless cars of nearby vulnerable road users
:: Investment enables city-wide deployment in Milton Keynes, with a grant from Innovate UK supported by private investment

Vivacity Labs, creators of a sensor with in-built machine-learning that can identify individual road users and manage traffic accordingly – the first of its kind – has secured a £1.7m project grant from Innovate UK to roll out a city-wide sensor network, and a strategic investment of £1.6m from Tracsis, Downing Ventures & the London Co-Investment Fund.
The £1.7m "VivaMK" project, part of Innovate UK's Smart Cities initiative, will see Vivacity Labs deploy 2,500 of its sensors across 50 square miles of Milton Keynes, monitoring all major junction points and car parking spaces. This is the first step in creating an intelligent traffic management system that avoids bottlenecks and improves safety by influencing traffic movement as it happens, based on the type of traffic and monitoring the areas where it becomes congested.
The first 12 months of the project will involve installation of the sensors and subsequent data gathering (expected to start in September), with integration into traffic management systems following.
The cameras will also allow future traffic lights to prioritise cyclists, buses or ambulances with green lights. Indeed, the All Party Parliamentary Cycling Group this month recommended that cyclists be given priority over motorists at every turn. Vehicle dashboards that communicate with traffic lights could also flag the presence of cyclists to lorry drivers.
The technology could even enable traffic lights to communicate with driverless cars around the corner and inform them if pedestrians are crossing the road, improving safety for future autonomous vehicles.