MK Youth Jail Sees Violence Sweep Through Site
21 November 2017, 13:06 | Updated: 21 November 2017, 13:10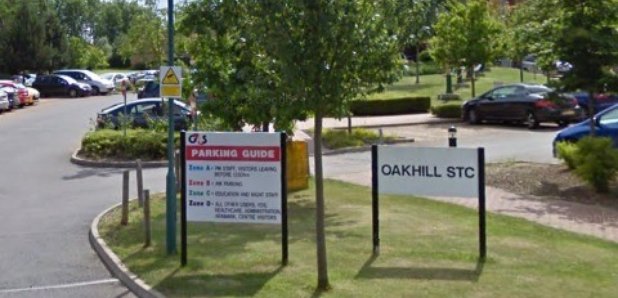 Staff at an "unsafe" youth jail in Milton Keynes have been left in hospital following attacks after surging levels of violence swept through the privately run facility, an inspection report reveals.
Young inmates at Oakhill secure training centre were said to be carrying improvised weapons because they do not feel safe.
Watchdogs concluded the overall functioning of the establishment is inadequate, saying:
"There is no evidence that staff can adequately care and control this volume of young people."
Oakhill, managed by G4S provides secure accommodation for up to 80 male youths aged 12 to 18 who have been sentenced or remanded in custody.
It was visited by inspectors from Ofsted, HM Inspectorate of Prisons (HMIP) and the Care Quality Commission (CQC) in September.
They found there has been an increase in assaults and fights since the last inspection in January.
There were 330 assaults between March and August 2017, including 12 resulting in serious injuries.
The report said:
"Assaults against centre staff, including some who are newly recruited, have increased.
Some of these assaults have been extremely serious and have resulted in hospitalisation. This is likely to impact on the confidence of staff in their interactions with young people."
Some managers described the centre as unsafe to inspectors.
The report added:
"One manager said that young people are carrying improvised weapons because they do not feel safe.
This inhibits some staff from intervening because of the fear of a weapon, and this in turn reinforces the view of young people that staff cannot protect them, thereby continuing the cycle."
Inspectors found that many instances of unacceptable behaviour such as swearing, intimidation and vandalism are not being challenged by staff.
Some improvements are under way but the watchdogs find that the centre has deteriorated in most aspects.
The report said:
"There is very little understanding of the needs of the young people in the centre.
Staff compile detailed accounts of young people's backgrounds, but they are not sufficiently trained or equipped to analyse the information, or use it to inform assessments and plans.
There is little consideration of the potential risks that young people pose to others, including to other young people and staff."
Inspectors also said the food provided at the centre "needs improving in quality and quantity" following complaints that portion sizes were inadequate.
G4S said a significant number of changes have been implemented since the inspection, while an urgent review has begun to ensure menus at the centre have been re-evaluated by a nutritionist.
Lisette Saunders, the newly appointed interim director at Oakhill STC, said:
"We take these findings very seriously.
In the report, Ofsted recognised that senior managers at Oakhill know what is required to bring the centre up to acceptable standards.
This year, the team at Oakhill has made a number of changes, restructuring the workforce to provide better support for young people and front line staff and greater management oversight and accountability."