MK's Redways To Live Up To Their Name
22 August 2017, 18:39 | Updated: 22 August 2017, 18:43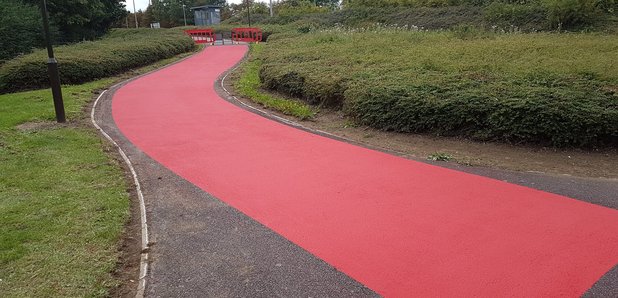 If you're a regular user of the Redways some are literally turning bright red.
MK Council has begun work to turn the H6 and V6 Redways into "Super Redways" - effectively the authority's giving them loads of extra love - with new landscaping, lighting and signage.
It's controversial move though with the public reaction on the authority's social media depicting some very mixed views; mainly about the poor state of road signs and road-markings.
The council's currently only part-way through it's £50m roads improvement programme.