New Cycle Gear Change Facility Spruced Up
29 September 2017, 17:27 | Updated: 29 September 2017, 17:35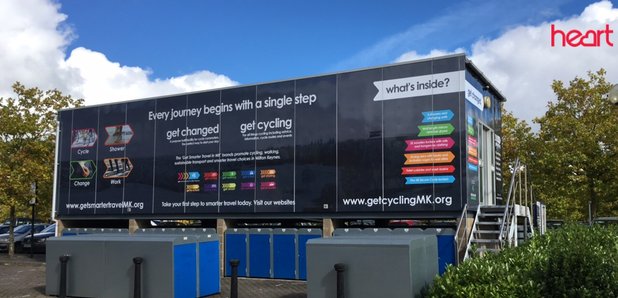 Have you seen this freshly redecorated cube in MK's Witan Gate area?
It's got newly refurbished showers, changing rooms and lockers inside, to encourage commuters into central MK to cycle into work.
It used to be free - but now costs an annual fee to have use of so that it's self-funded.
The demand for facilities for cyclists also means other changes are being made in the town, with extra cycle lockers being installed outside MK station.
"We have 160 cycle lockers at Station Square, which we've been renting out for the last year - we have a huge waiting list for those," Sara Randle from MK Council told Heart.
"So much so that we're just about to install 40 more lockers down at the station.
So there's clearly a demand for this kind of thing within Milton Keynes."