New Details Of Kettering Stranger Danger Alert
29 July 2015, 06:00
Police in Kettering have released an aerial picture of a Vauxhall Zafira - after a stranger-danger alert.
Two 11 year-old girls told police they were approached by a woman, who told them their mother had sent her to pick them up. Knowing this not to be true and not recognising the woman, the girls did not speak to her and went into a nearby shop.
The woman, who was driving a dark green Vauxhall Zafira, was alone in the car when she approached the girls. A teenage girl was seen to get into the car a short time later and it is believed she had been to the nearby Londis store and knew the driver.
Police are keen to establish the circumstances surrounding the incident, which happened on Thursday, 2 July, between 5.15pm and 5.45pm, and are urging both the driver of the car and the passenger to contact them as soon as possible.
The driver was a white woman, in her mid-thirties, with long brown, chest-length hair. She was wearing a plain black t-shirt, light blue jeans and brown boots. She also had a dark blue lanyard around her neck.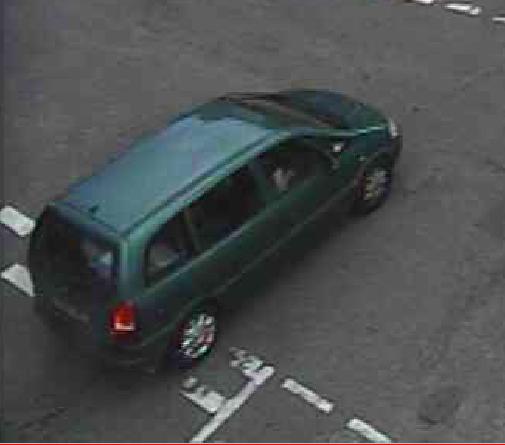 The passenger is described white, in her early teens, with light brown hair which was tied up. She was wearing a white short sleeved t-shirt, skinny blue jeans and back trainers with white laces and soles. She was also wearing a back-pack.
Witnesses, or anyone with information, are asked to contact Corby CID on 101, quoting incident number 528 of 2 July.
Alternatively, they can call the independent charity Crimestoppers anonymously on 0800 555 111 or use the anonymous online form at www.crimestoppers-uk.org.