New Dunstable Bypass - Ready For Rush Hour
10 May 2017, 13:07 | Updated: 10 May 2017, 13:11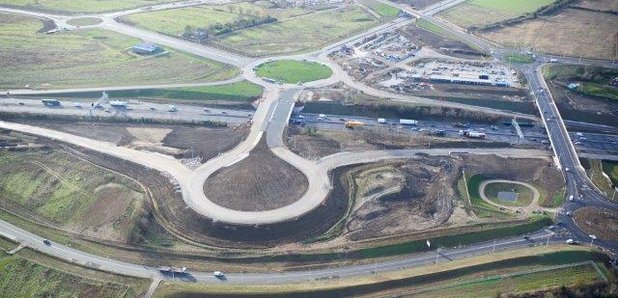 The new northern Dunstable link road connecting the A5 to a new junction on the M1 will be ready for Thursday morning's rush-hour.
The new road north of Dunstable - to link the A5 with the M1 via a new junction, is ready to open to traffic ahead of Thursday morning's rush-hour.
Highways England say the 2.8 mile dual carriageway, which will be open by 6am, will become part of the A5.
The new M1 junction 11A, which will connect the new 70mph dual-carriageway and Central Bedfordshire Council's new Woodside Link road to the M1, will also open at the same time.