Fresh Compensation For Passengers
25 September 2018, 17:21 | Updated: 26 September 2018, 05:34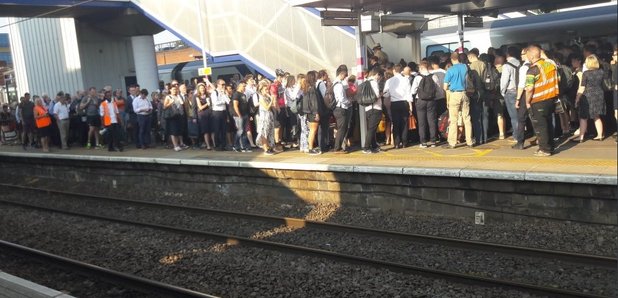 Govia Thameslink say the next wave of compensation is becoming available for commuters affected by the disastrous introduction of the May timetable.
Today, Govia Thameslink Railway (the operators of Great Northern and Thameslink services) say they're inviting season ticket holders to claim additional compensation for the May timetable disruption in the latest phase of the industry scheme.
GTR has already contacted 63,000 passengers for whom it has postal and email addresses.
Now other season ticket holders, who have not yet been contacted by GTR, can visit railcompensation.thameslinkrailway.com to see if they qualify and make a claim.
Qualifying passengers will need to have held a season ticket for travel from the most affected stations between 20 May and 28 July and will receive money back based on the equivalent cost of one to four weeks' rail travel.
The scheme will be opened in a later phase to regular travellers, such as part-time workers, who do not have a season ticket.
Passengers who have made a minimum of three days' return travel in any week will qualify for a refund.
Passengers without season tickets have been advised to retain any tickets, receipts or other proof of travel where possible to support an application.
The company claims reliability and frequency of services has improved since May, with over eight out of 10 trains arriving on time, and 200 additional services in operation.
Chief Executive Officer Patrick Verwer said:
"We are sorry for the disruption caused by the May timetable change and would urge affected season ticket holders who haven't already heard from us to claim through our compensation website.
We have turned a corner in terms of performance and services are now more punctual."