New Look For Garston Park
28 January 2017, 06:00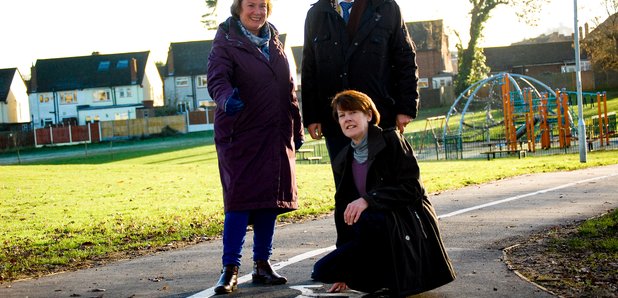 Garston Park has now reopened with a newly resurfaced pedestrian/cycle lane for the safety of those walking and cycling through the park.
There's been a lot of resurfacing work and painting of nearly 2km of a shared pedestrian/cycle lane as well as new timber edgings throughout, has brought a smart look to the park.
Floor markings now clearly highlight the lane and specific areas for cyclists and pedestrians which, the park really needed in order to help pedestrians, especially children feel safer.
Funding for the scheme has been provided by Watford Borough Council and Hertfordshire County Council.
Mayor Dorothy Thornhill, who officially reopened the park said:
"This is a great improvement for Garston Park. Projects like this show how committed both the borough and county councils are to encouraging greater use of the park, and ensuring residents and visitors to Watford feel safe'.