New Lord Lieutenant For Hertfordshire
6 August 2017, 06:00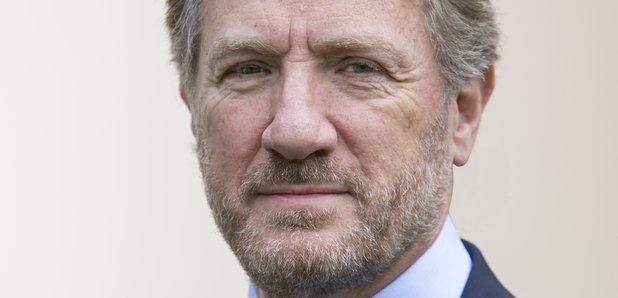 There's a new representative of the Queen in Hertfordshire after a Lord-Lieutenant has been appointed.
It's after the Countess of Verulam who stepped down on 31 July 2017.
Robert Voss has recently retired after a long and distinguished career in the metal industry, having also chaired the European Federation in Brussels for 16 years.
Richard Thake, Chairman of Hertfordshire County Council, said:
"The appointment of Mr Voss as Lord Lieutenant is an honour that recognises his achievement as an individual and his commitment to the county. We wish him every success as he begins his duties as the Queen's representative in Hertfordshire.
We would also like to thank The Countess of Verulam for her hard work and dedication over the past decade."
Mr Voss has a special interest in young entrepreneurs through his involvement with Hertfordshire Young Enterprise; as a venture partner investing in a number of start-up companies and as a trustee of the Young Person of the Year Charity.
He also established a Young Entrepreneurs Challenge. He is a Governor of The University of Hertfordshire and a member of the UK Holocaust Memorial Foundation survivors' testimony committee.
He was awarded the CBE in 2014 for services to British Industry and his voluntary work in the UK.
Mr Voss said:
"I am incredibly honoured to have been appointed Lord-Lieutenant of Hertfordshire by Her Majesty the Queen. We owe a huge debt of gratitude to The Countess of Verulam who has worked tirelessly over the last decade and served the county and Her Majesty with great integrity and total commitment.
I am especially proud and humbled as the son of two refugees who escaped Nazi Germany in 1939 who - within 12 months of being given refuge - enlisted into the British Army and fought for the country they proudly called home for the rest of their lives. It is the greatest honour to be able to serve the country that literally gave me life.
I will devote my time and energy to serving the great county of Hertfordshire - a vibrant, dynamic and diverse county - and its people to the best of my ability and with pride."