New M1 Restrictions For MK - Northampton Stretch
4 September 2018, 15:12 | Updated: 4 September 2018, 15:25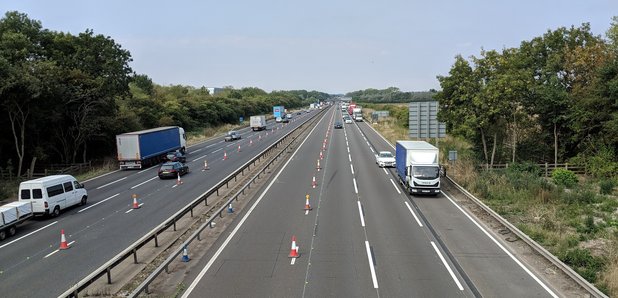 Today is the first day of restrictions in both directions of the M1 north of Milton Keynes - to convert the road into a so-called Smart Motorway.
After northbound restrictions were placed over the weekend, there's now a 50mph roadworks limit in both directions on the north side of junction 14.

The speed limit will eventually stretch to junction 15 at Northampton and the works will be completed into an all-lanes running motorway by March 2022.
The Highways England work includes site clearance, piling work, installing environmental fencing, widening of bridges, drainage works and the construction of 38 new emergency areas.

They'll also needs to be a series of technology works and CCTV installation to provide 100% coverage along the stretch.