No Booze Policy On London Northwestern Trains
27 July 2018, 12:38 | Updated: 27 July 2018, 12:53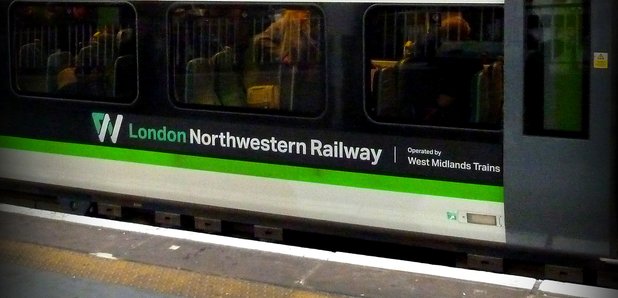 Following successful trials earlier this year during the Aintree Horse Racing Festival weekend, a no booze policy on trains is being extended.
London Northwestern say every Friday and Saturday evenings from 9pm, they'll be a no-alcohol policy in force on services at Northampton station; but others could follow.
It means passengers getting on or off at Northampton station won't be allowed to be drinking alcohol in a move to combat anti-social drunken behaviour and alcohol-related crimes.
Under the 'Time after 9' initiative, any passengers carrying alcohol will need to surrender this before boarding services and those noticeably under the influence will be prevented from travelling.
Similar rules were put into place at Liverpool Lime Street in 2014. This followed ongoing issues with alcohol fuelled assaults on trains leaving the city centre later in the evening. Since the policy was introduced, the number of incidents has significantly reduced, and passengers using later evening trains are now well used to the restrictions.
The rail firm also introduced the policy temporarily during the Aintree horse-racing festival weekend.
Andrew Conroy, customer experience director for London Northwestern Railway said:
"Alcohol and anti-social behaviour often go hand in hand and our number one priority is always passenger safety. This includes the safety of those using our trains and also those passing through our stations, whatever the time of day. Although it might be inconvenient for some customers initially, the benefit in the long run will be a safer railway for everyone."
Rail revenue Protection and Security Managers will be supported by the British Transport Police to implement the new rules. If effective, the scheme will be extended to other key locations between Birmingham and London.
The company added the move could be extended to other key stations between Euston and Birmingham, including Milton Keynes, if this is successful.