Northampton Gets It's Castle Back - In Miniature
24 March 2015, 06:00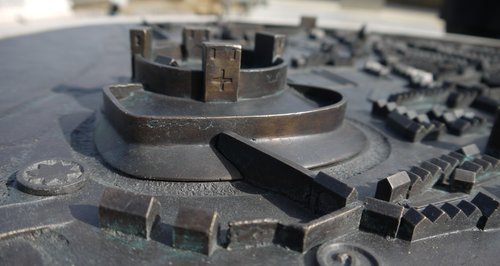 A cast bronze model of medieval Northampton showing detail of the castle and surrounding town has been unveiled.
The model's located in the grounds of the new Northampton Station and helps celebrate the heritage of the town.
Northampton Castle was one of the most famous Norman castles in England in it's day (1084) by the first Earl of Northampton, Simon de Senlis.
The remains of the castle were covered over by the Victorians with the arrival of a railway branch of what is now the West Coast Main Line in the 1870s, with engineers building on top of the site for the original Northampton Castle railway station.
The replacement, Northampton Station was built in 1967 which itself was replaced in January this year (2015) with the 1960s building currently being flattened.
The bronze model of Northampton in the 1600's shows the Castle and the town at that point which was still constricted by the castle outer walls.